Travel Update: Tours may not currently be available due to Covid-19 restrictions
Found 18 results for Wildlife Experiences In Australia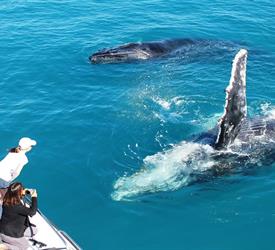 Enjoy a glass of wine while sailing in the waters of Broome.

Appreciate the incredible sighting of Whales.

Admire the sunset on the shores of Broome.
Start Location
Gantheaume Point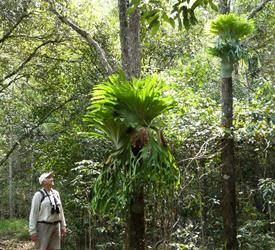 Walk through the forests of Noosa and Sunshine Coast.

Observe wildlife in its natural habitat.

It crosses the paths used by the aborigines for thousands of years.
Start Location
Your hotel in Noosa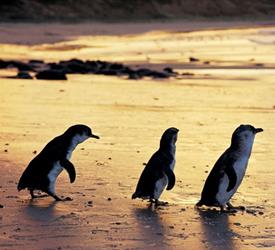 Visit the Moonlit Sanctuary.

Tour Seal Rocks and Nobbies Center.

Enjoy a parade of penguins at sunset.
Start Location
Our offices
Enjoy a morning tea.

Ride the historic Puffing Billy Steam Train.

Appreciate the phenomenon of the Small Penguins walking towards Summerland Beach.
Start Location
Our offices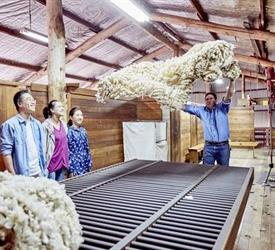 Visit Russell Falls, one of Tasmania's most treasured places.

Travel back in time when you visit Salmon Ponds and Trout Hatchery.

Visit Curringa Farm and experience sheep shearing.
Start Location
Elizabeth Street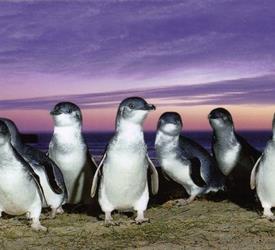 Visit the Koala Conservation Center.

Meet native animals from Australia.

Enjoy the famous penguin parade.
Start Location
Our offices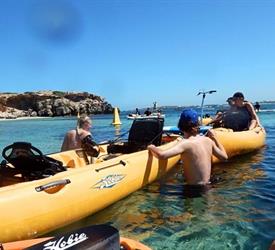 Kayak in the middle of the crystal clear waters of Seal Island.

Visit the coast of sea lions and take pictures.

Enjoy a nature lunch.
Start Location
Our offices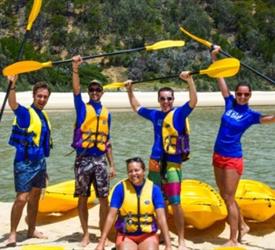 Kayak at the Double Island Point.

Enjoy watching Dolphins while doing Kayak.

You will be able to enjoy a great variety of marine species during the tour.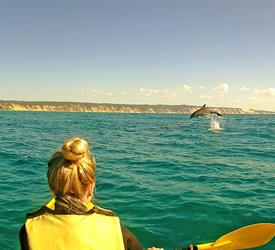 Travel from Noosa to Raibow Beach in a 4WD vehicle.

Admire the animals in their natural habitat.

Kayak or paddle in the crystal clear waters.
Start Location
Noosa Head or Noosaville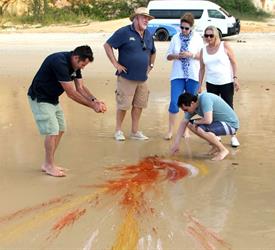 By
Great Beach Drive 4WD Tours
Admire 360 degree views of the Pacific Ocean at the lighthouse on Double Island Point.

Discover the colorful sand on Rainbow Beach.

Immerse yourself in the beautiful landscapes and wildlife of Noosa.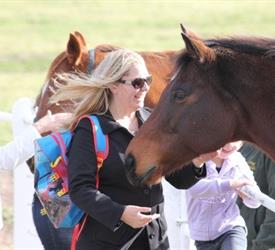 By
Melbourne Sports Lovers Tours
Meet the horses and watch kangaroos in their natural environment.

Enjoy a lunch & wine tasting at Gisborne Estate.

Beer tastings at Holgate Brewery.
Start Location
Federation Square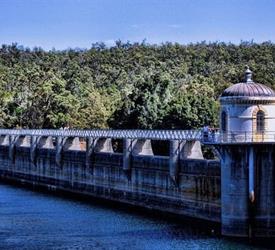 Enjoy wine tasting.

Visit the Caversham Wildlife Park.

Explore the famous Swan Valley Region.
Start Location
Your hotel in Perth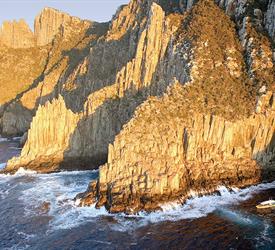 By
Pennicott Wilderness Journeys
Travel beneath the highest sea cliff in the Southern Hemisphere.

See albatross, seals and whales.

Explore waterfalls, rock formations and archways.
Start Location
Your Hobart CBD Hotel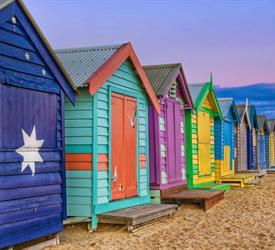 Visit the famous Brighton Beach bathing boxes.

Explore Moonlit Sanctuary Conservation Park.

See the incredible Phillip Island penguin parade.
Start Location
Our offices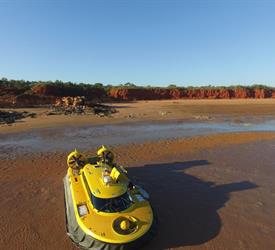 Travel through the trails of a lonely beach.

Appreciate the birds and other wild animals of Roebuck Bay.

Experience traveling in a hovercraft.
Start Location
Our offices in Broome
---



LOADING...