5 Reasons to Visit San Blas in Panama
---
Once I came to Panama, going to San Blas was on my priority list since I have heard so many great things about it. I was really impressed by its beautiful nature and all it has to offer. If you want to know more about it, keep reading.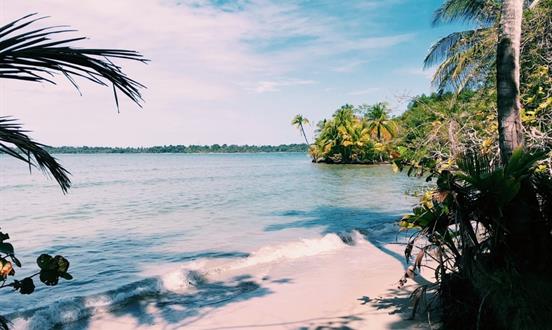 When in Panama one must make a trip to San Blas Islands at least once. It is one of the most beautiful places in the world and on top of that, it has a lot to offer. You can lay on the beach all day, swim in the sea, go snorkeling or choose to do one of many different tours and activities in San Blas. From my experience, out of many, these are the top 5 reasons to visit San Blas in Panama:

Visit a Natural Swimming Pool in San Blas and See Starfish
San Blas is known for its crystal clear waters that are full of life and interesting colors. One of the most popular activities in San Blas is to go swimming in a natural swimming pool. Natural swimming pools are small sand islands that are just a few feet under the water and there are no trees or structures on them. The boats dock on top of the island and then you can walk around, swim or snorkel. When you walk on the islands, the sea is only up to your knees, so it is like you are walking on water in the middle of the sea. Just be careful not to swim or walk too far away from the boat. You will also be able to see, observe and touch starfish as long as you don't try to take them out of the water.
If you would like to explore the underwater treasures of San Blas, you might want to know which is the best season to visit San Blas for this type of activity.
Take Advantage of Little Cellphone Service in San Blas
Many people may not know that going to San Blas also means going back to nature. There are no hotels or fancy restaurants in San Blas, nor is there a WIFI connection available and cellphone service is limited. I know that nowadays we depend a lot on our technology, but trust me, in San Blas you will totally forget about your phone. The landscapes are gorgeous and there are many different tours you can do in San Blas, which makes it a perfect place to disconnect from technology and be present in the moment.
However, if your life depends on technology, there is cell phone service on the Islands with Digicel and +Móvil. You can buy these chips at the malls in Panama City or at the airport.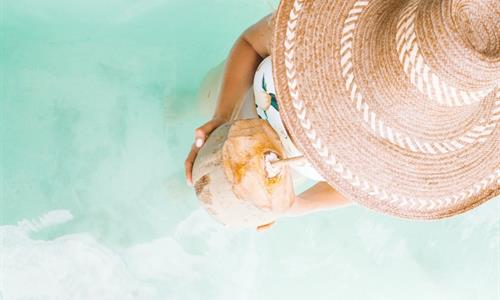 Visit the San Blas Island from Money Heist (La Casa de Papel) TV Show
The San Blas Island where the scene was shot is called Pelican Island. If you have seen the third season of the Money Heist TV series, you most probably wished you could live the same tropical dream as Tokyo and Rio did on that island. Well, I have some good news for you – you can!
If you are going on a full day tour to San Blas, a visit to Pelican Island is not included since it is further away than the other islands. However, if you are in a group of 4 or 5 persons and willing to pay a bit more, the tour operator will take you there even during a full day tour.
If you would like to go or know more about it, contact Tiqy. We will be happy to explain how you can do it.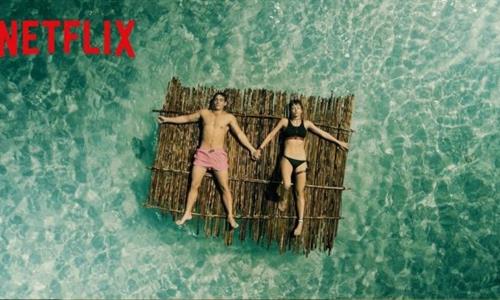 Go Island Hopping in San Blas
San Blas has about 365 islands, all relatively small and close to each other. This brings us to another interesting and popular activity in San Blas called island hopping. Instead of the traditional way of traveling to just one island and being there until the end of your stay, you will be exploring San Blas by hopping from one island to another and doing different types of activities on almost every island. You will be able to choose between snorkeling, kayaking, sunbathing and more. Some of the islands where you can do island hopping are: Perro Chico Island, Diablo Island, Pelicano Island, Tortugita Island, and Hierba Island.
On Tiqy we have tours that are especially dedicated to island hopping in San Blas. There is an original two-day island hopping tour available and if two days doesn't seem enough for you, we also have a 4 day island hopping tour available to satisfy your adventurous spirit. If you can only visit San Blas for a day, all of our full day tours take you to at least two islands and a natural swimming pool. This means you will be able to do island hopping almost on every San Blas tour you choose on Tiqy.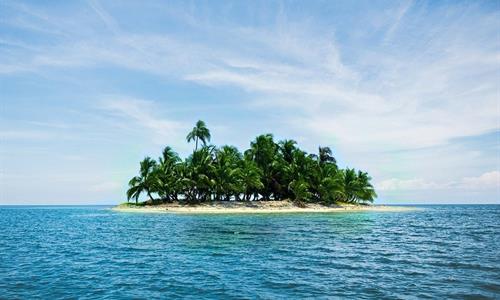 Enjoy Freshly Caught Seafood in San Blas
Everything about San Blas is unique and food is no exception here. Local restaurants always serve freshly caught seafood with coconut rice or patacones (fried plantains) and a little salad on the side. The type of freshly caught food changes daily, depending on what was caught that day. Normally you can choose between fish, crabs and lobster. If you want to have lobster for lunch, you will have to inform your tour guide at the beginning of the tour, so they have enough time to catch it, deliver it to your island and prepare it there for you. You normally will have to pay an additional $12 to the cost of the tour.
Other than freshly caught seafood and chicken, San Blas doesn't have many more options. If you are a vegetarian or vegan, you can bring your own, easy to prepare food with you or tell your food preferences to your tour operator at the beginning of the tour. This way they will be able to buy some vegetarian food for you on the way to San Blas.

For me These are the Biggest Reasons to Visit San Blas
We are all a little different. Some people really like sitting on a beach and getting a tan all day, some love to swim in the water, and others love snorkeling. I, for example, love the boat journeys between the different Islands. I love the fresh warm air in my face and seeing the tiny little sand islands everywhere. It is like the movies and really makes me feel like I am free. I also like to stay present in the moment and connect with nature. So, for me, these are the reasons why I can't wait to go back to San Blas.
There are also other things you can do in San Blas that I didn't mention above:
- Catamaran Sailing
- Sleeping in cabins over the sea
- Christmas Day Barbecue on the beach
I'm sure now you must be excited to go on one of the San Blas Tours available. Enjoy, it is really an amazing and unique experience.
---
Comments
All opinions are of our traveller friends. Join the conversation!!
No comments yet... Be the first!