About Tiqy.com
Tiqy.com was started by a young Software developer from Ireland who had spent many years travelling and living in many different countries. During his travels he did many tours, got to know many cultures, and learned a lot about the histories and people of the different countries that he visited.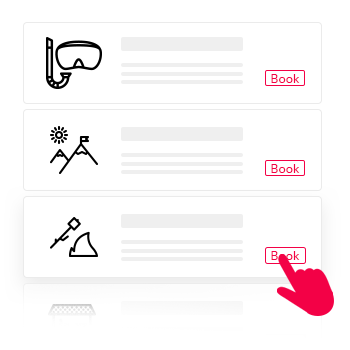 What Is Tiqy.com?
Tiqy.com is an online directory of tours and activities. Tiqy gives local tour operators the opportunity to sell their tours online to tourists from anywhere in the world. Tiqy aims to make the process of selling their tours to tourists as easy as possible. It also aims to make the purchasing process as easy as possible for Tourists.
Who is behind Tiqy.com?
The young software developer behind the development of Tiqy is from Cork, Ireland. This is where the headquarters for Tiqy is based. Tiqy also has an office in Panama City with a bilingual customer support team and software development team here. Even though we have offices on two different sides of the world, we are still a small company, but gradually growing year on year.
What is Tiqy's vision
Tiqy has a clear and simple vision, and that is to connect Tourists with Tour Operators through great communication and amazing technology.
Great communication: We aim to provide the best content in many languages on our website, and we aim to provide the best bilingual customer support in the world.
Amazing Technology: Because the company was founded by a software developer, an easy and friendly to use website is at the core of our vision.
Join our Team
We are always looking for amazing talent. If you think you have what it takes to be a Tiqy superstar and work in tourism, then we want to hear from you. Please use the contact form on this website saying you would like to send your CV, and we will reply and look forward to seeing it, and hopefully working with you soon.
Tell us how we can improve 😉
We are always working to improve our customer support, our website and all of our processes to give the best experience possible to our customers and tour operators. If you have any suggestions, we would love to hear from you. Please use our contact form to submit your suggestions