Travel Update: Tours may not currently be available due to Covid-19 restrictions
Found 11 results for Athens Tours, Sightseeing and Activities
Visit three different LGBTQ communities in Athens.

Go to the centre of the city's gay nightlife.

Stop at the number one spot in town.
Duration
3 hours (or all night)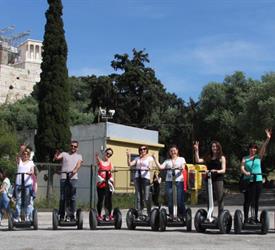 Visit the places where Theatre, Arts and Democracy were born.

Learn more about the city of gods and mythical heroes.

Discover the streets of the picturesque neighbourhoods of Plaka and Monastiraki.
Start Location
Athens Segway Tours offices in Athens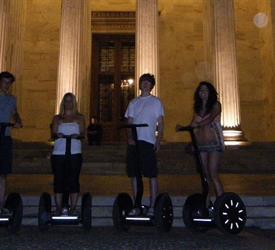 Explore the sites of Athens under the city's lights.

See the temples and the monuments of the Acropolis lit up in the night.

Discover what the city of Athens has to offer.
Start Location
Athens Segway Tours offices in Athens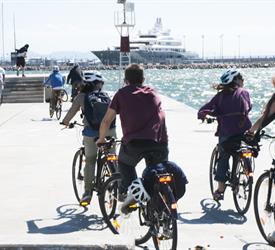 Go by the New Opera House and National Library Buildings.

Cycle around the 2004 Olympic installations.

See the Ancient Athenian Agora and the Thesion Temple.
Start Location
Roll in Athens office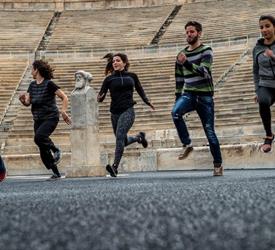 Learn the history of the Ancient Olympics.

Hone your skills in a gym session in a historic 19th-century Gymnasium.

Run like a champion in the home of the 1896 Olympic Games.
Start Location
Zappeion Hall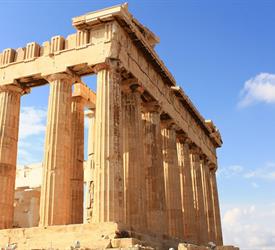 Marvel at the Parthenon, the Theatre of Dionysus, and the Odeon.

Learn more about life in Ancient Greece from your guide.

Get there before the crowds with an early morning tour.
Start Location
Acropolis metro station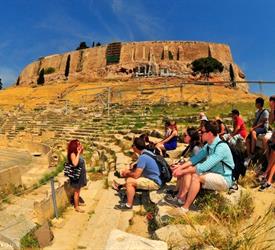 Admire the marble masterpieces on display at the Acropolis Museum.

Visit the world-famous Acropolis in the afternoon.

See the Acropolis, Parthenon, Temple of Zeus, Dionysus Theatre and Sanctuary.
Start Location
Fresko Yogurt Bar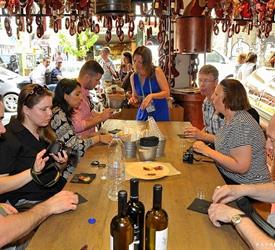 Discover where Athenians shop and eat in a lively neighbourhood.

Visit the Athens Central Market.

Sample Greek savouries and sweets.
Start Location
Panepistimio metro station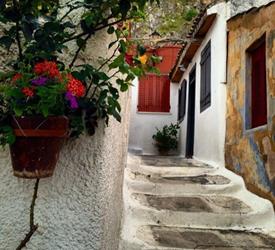 Discover Anafiotika with its scenic whitewashed houses.

Admire panoramic views from the top of Philopappou Hill.

Walk on Rock of Ares on Mars Hill and pass Socrates' Prison.
Start Location
Benaki museum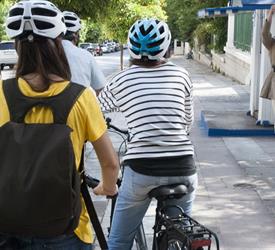 Pass the important sights of Athens.

Learn about Athens historical background.

Bike around the National Garden and the Panathenaic Stadium.
Start Location
Roll in Athens office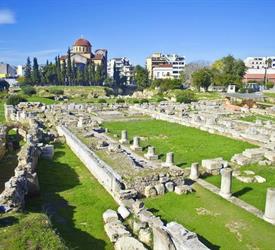 Learn all about the history behind the myths of the Greek gods and heroes.

Enjoy spectacular views and discover hidden ancient corners.

All the best landmarks in the city. From the world-famous Acropolis to the majestic Olympian Zeus Temple, the ancient Cemetery of Keramikos and the Ancient Agora.
Start Location
Olympian Zeus Temple
---



LOADING...