Travel Update: Tours may not currently be available due to Covid-19 restrictions
Found 10 results for Ocho Rios Tours, Sightseeing and Activities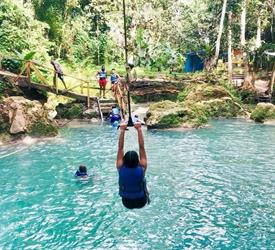 By
El Sol Vida Fun Tours Jamaica
Cliff jumping is optional.

Get to know one of Jamaica's oldest hydro electric plants.

Stop at a local craft market to look at local souvenirs.
Start Location
Your hotel in Kingston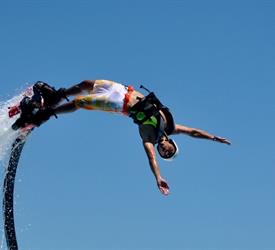 Fulfill your dream of feeling that you fly through the air.

You will receive the proper training and equipment.

Make incredible maneuvers.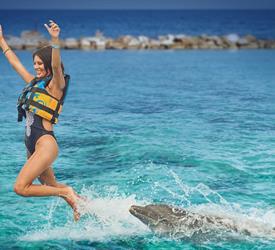 Enter the world of these amazing creatures.

Have a real up close experience with the dolphins.

Watch the spectacular Shark Show.
Start Location
Dolphin Cove Ocho Rios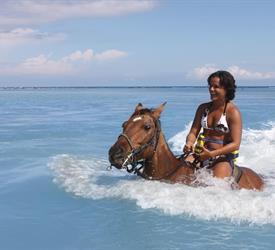 Go through the hills and beach of Jamaica's North Coast.

Fruits on completion of the Ride.

Beach, Shoreline & Countryside horseback ride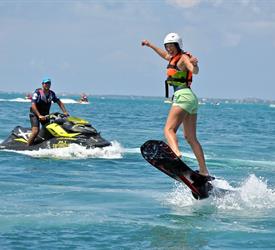 Enjoy this fun and safe adventure.

Proper training and equipment.

Fly across the sky in a small board boosted by the power of water.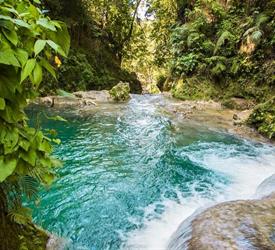 By
Dykeall Ellis Jamaica Tours
#1 attraction in Ocho Rios.

Hidden gem in the hills.

Try cliff jumps and dives.
Start Location
Confirmation after booking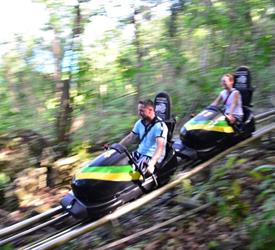 By
El Sol Vida Fun Tours Jamaica
Spend the time filled with splashing, high diving and rope swinging.

Epic Bobsled adventure at Mystic Mountain Rainforest Adventure Park.

Visit the Island Gully Falls and Blue Hole.
Start Location
Your hotel in Ocho Rios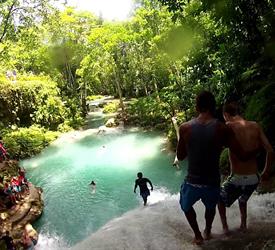 Visit Irie Blue Hole, a hidden gem of Jamaica.

See fire on top of water.

Take walk through Columbus Park.
Start Location
Montego Bay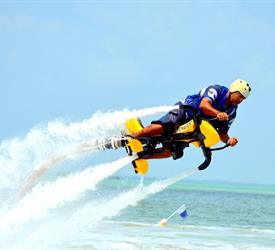 You'll have a new view of the skies.

Experience what is pure adrenaline.

Proper training and equipment so that you feel safe and enjoy.
Start Location
Ocho Rios Jamaica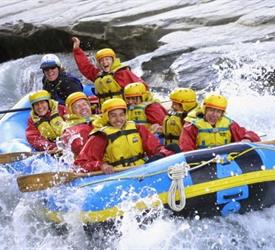 Raft to a private beach bar.

Swing on the rope and swim in the clear placid river pool.

Chill at the private beach bar and sip a cold Red Stripe beer.
---



LOADING...