Barcelona Tourist Attractions to Visit in One Day
---
This itinerary will take you through the history and culture of Barcelona by visiting some of the famous streets, churches, monuments and museums. You will find directions from place to place, recommended visit duration and more.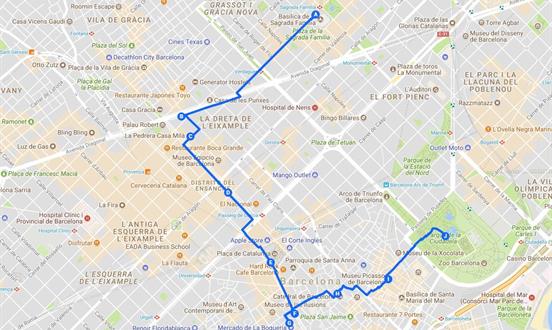 Considered one of the most beautiful cities in Europe, Barcelona offers numerous things to do and places to visit. One day is not much to discover the capital of Catalonia, so we have created this itinerary of Barcelona tourist attractions for you to get the most out of your quick visit to this pearl of the Mediterranean. Our main recommendations are to bring a bottle of water and wear comfortable shoes. You can also check some Free Things To Do in Barcelona

9:00 AM – SAGRADA FAMILIA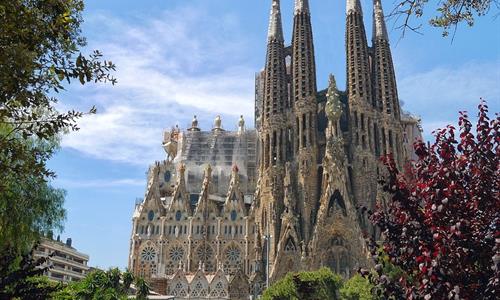 Let's start the day early and visit one of the most impressive, yet unfinished, architectural masterpieces, Sagrada Familia. It's a work of Antoni Gaudí and a UNESCO World Heritage Site that has been under construction for over a century. We recommend spending 1 hour exploring the inside of the Sagrada Familia, probably the most, or one of the most, important Barcelona tourist attractions.
Save time and money by getting Sagrada Familia tickets in advance. The price ranges from €15.00 EUR to €29.00 EUR and helps support the project that costs over 20 million every year. Also, remember you can get a reduced price by using the Barcelona Card.
10:15 AM – AVIGUNDA DIAGONAL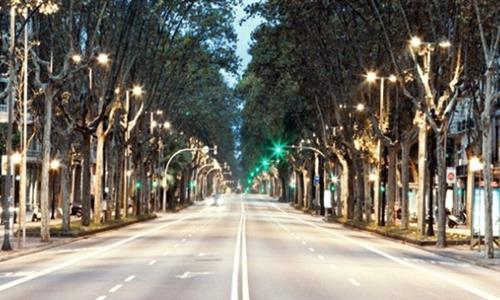 It is an 18-minute walk from the Sagrada Familia to the Diagonal Avenue, the widest and one of the most important avenues in Barcelona. Stroll for 30 minutes along the tree lined avenue to see many impressive buildings.
You are going to see Casa Serra, Casa de Terrades, Casa del Baro de Quadras which houses the Music Museum. And many other gems from Josep Puig I Cadafalc, Salvadro ValeriI Pupurull, Josep Domenech I Estapa and other famous architects.
10:50 AM – CASA MILÁ/LA PEDRERA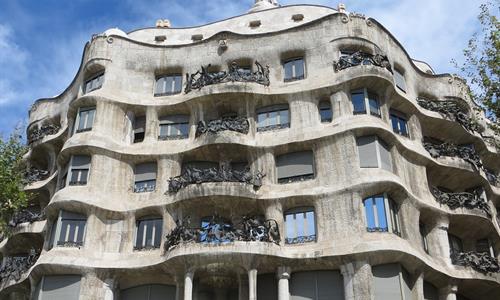 Casa Milá is one of the building designed by Antoni Gaudi. This UNESCO World Heritage Site was built between 1906 and 1912 and is home to a cultural centre.
The irregular design has no straight lines and no load-bearing walls, it consists of two blocks of apartments connected by a courtyard. You can enter and visit the attic and top floor but, with a schedule this tight, it is best if you admire it from the outside and take some pictures.
11:10 AM – CASA BATLO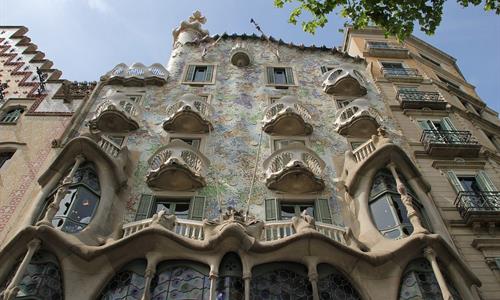 Casa Batllo is one of three unusual buildings in Passeig de Gracia, together with Casa Amatller and Casa Lleo-Morera which make up the "Block of Discord".
It was originally built for a middle-class family but in 1904 Gaudi renovated the buildings original façade with works in glass and stone. It appears to change colour as you look at it from different angles, so you might want to take pictures from different sides of the building.
11:25 AM – CASA AMATLER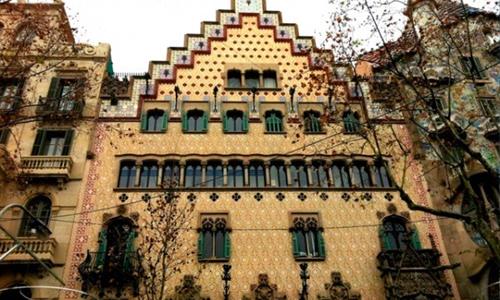 It stands besides Guadi's Casa Batlo and was bought by chocolatier Antoni Amatler in 1898. He then asked Josep Pui I Cadafalch to redesign the building and create a mordenista-stlye home for the Amatler family.
It is possible to enter the house and even taste some Amatler chocolates in the house kitchen, but time is not on our favour so, we recommend to just admire the German and Dutch influence on the architecture and, of course, many pictures.
11:40 AM – CASA LLEÓ MORERA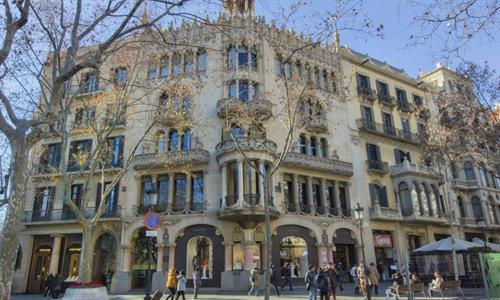 One of the building in the Block of Discord along Passeig de Gracia, is a unique piece of architecture from Lluis Domenech i Montaner. He worked with several renowned artists to make sculptures, stained glass windows, ceramics, interior decoration and furniture design to renovate it in 1902.
The building has many small elements like a telephone, a light bulb, a lion, ornate balconies and multiple layers of heavy decoration that seem like cake frosting. Take some time to snap some pictures here too.
If it is your first time in Spain, we recommend these Informative Guide for an Amazing Trip to Spain.
12:05 PM – PLAZA DE CATALUNYA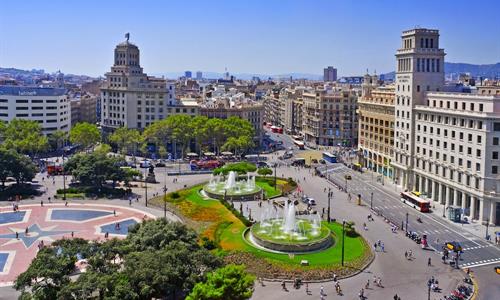 Just 10 minutes walking from the former sights is Plaza Catalunya, a large public square known for its fountain and where nine streets meet including Passeig De Gracia (already went there) and the Rambla (next place in our itinerary).
In Plaza de Catalunya you may spend around 30 minutes walking around the shops, hotels, banks, bars and restaurants. It is ideal for some shopping if you like.
12:40 PM – LA RAMBLA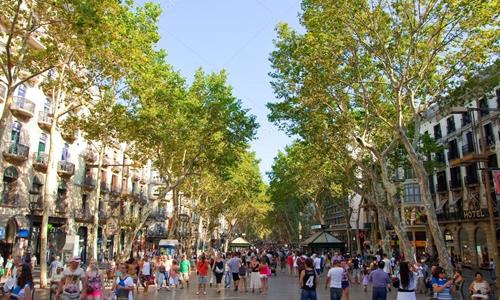 La Rambla is always lively, packed with tourists, locals and street artists who pose like living statues, mimes, clairvoyants and card readers. Intriguing architecture can be seen on both sides of the street where you will find many tourist attractions along La Rambla like the Wax Museum and Erotica Museum as well as souvenir stores. The landmarks along La Rambla include the Palau de la Virreina and the Boqueria Market.

1:10 PM – LA BOQUERIA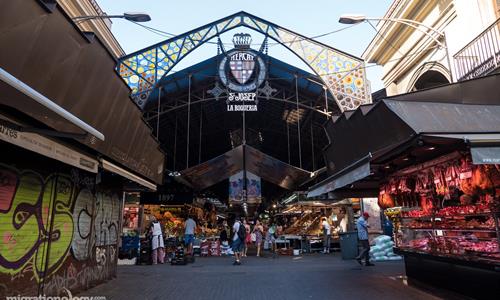 The Meract de Sant Josep de la Boqueria is an enormous indoor market located at the entrance to La Rambla. Here, you can enjoy local produce as lunch or you can take one of these tapas tours. You can find unusual and unique foods like bulls' tails, herbs, hand-made pasta, legumes, dry fruit, seafood, meat, cheese, fruit, vegetables and wine. In addition, you can also find several flower stalls and other non-food related stalls.

2:00 PM – BARCELONA CATHEDRAL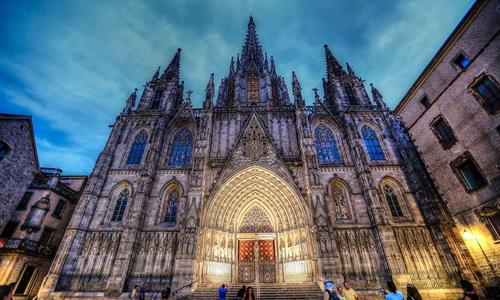 The Cathedral of the Holy Cross and Saint Eulalia is the church of Barcelona's Archbishop. Although the Cathedral is not as famous as the Sagrada Familia, it is a magnificent Gothic-style temple dedicated to Eulalia of Barcelona, co patron saint of Barcelona. The entrance to this Barcelona tourist attraction is only € 3.00 EUR and definitely worth the visit.
Note: everyone must wear clothing that covers their knees and shoulders, because visitors will be denied entrance if not dressed properly. There are vendors outside selling shawls and other cover-ups.
3:05 PM – MUSEU PICASSO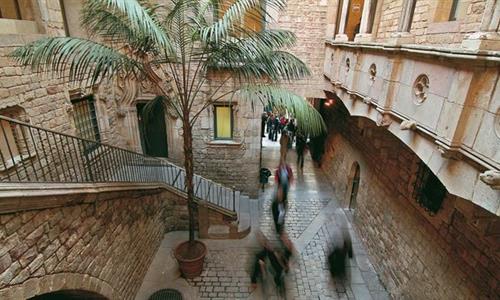 Barcelona's Museu Picasso (Picasso Museum) features over 4000 works of art by Pablo Picasso, one of the most influential artists of the twentieth century. It houses Picasso's largest collection and focuses on his early work.
The entrance prices range from €11.00 EUR to €14.00 EUR and you can enjoy an impressive collection of the painter's work, including "Man in a Beret", "Portrait of Aunt Pepa", "Science and Charity", "The Divan", "Woman with Bonnet", "The Hug", or the version of "Las Meninas".
4:45 PM – PARC DE LA CIUTADELLA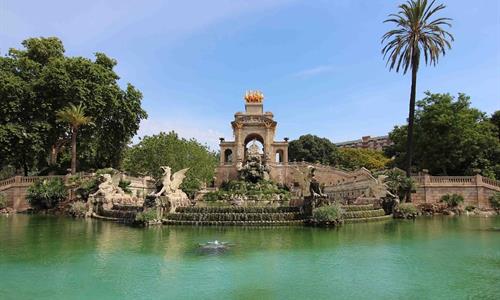 The Parc de la Ciutadella, built on the grounds where the city's fortress once stood, is one of the oldest and biggest natural parks of Barcelona. It houses stunning monuments, a lake, a greenhouse, wooded land, Barcelona Zoo and landscaped areas. You can cycle, jog or just stroll along the many parks, relax under a tree or rent a boat to sail on the lake.

6:30 PM – MAGIC FOUNTAIN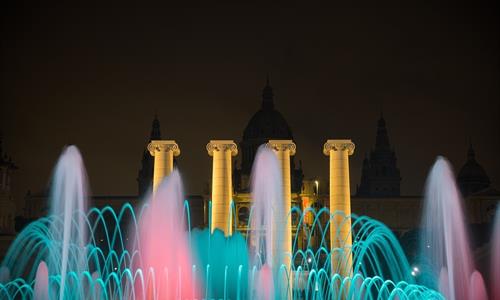 If you have some spare time after visiting Parc de la Ciutadella, head to the Montjuic neighbourhood. There, located between Plaça d'Espanya and the impressive Museu Nacional d'Art de Catalunya, you will find Montjuïc's Magic Fountain, famous due to its music and light shows.
You can see the fountains in operation every half-hour after sundown (7:00 PM to 8:30 PM) from October to April on Fridays and Saturdays and from May to September from Thursday to Sunday (9:00 PM to 11:00 PM).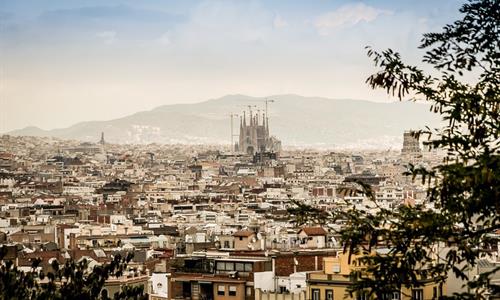 If you want to make your visits even faster, we advise you to book your tickets online and to purchase the Barcelona City Pass for discounts on these and many other sites, and for free public transportation in Barcelona.
If you are staying in Barcelona for more than one day, check our Things To Do in Barcelona or take one of our Tours and Activities that visit these and many other Barcelona tourist attractions. Also, for those photo lovers, share your best pose with us by using #BCNwithTiqy and get featured in our Instagram stories @tiqyglobal.
Click here to access Google Maps version of the Barcelona Tourist Attractions to Visit in One Day.

---
Comments
All opinions are of our traveller friends. Join the conversation!!
No comments yet... Be the first!