Free Things To Do In Barcelona
---
Who doesn't love free things? Lucky for us, Barcelona has a long list of free things to do. This list includes things to do and attractions for everyone. It has museums, parks, cathedrals, monasteries, beaches, mountains and much more.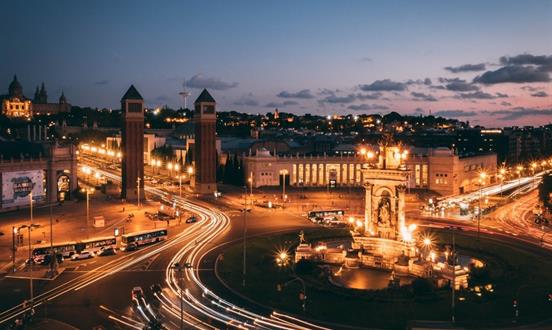 EXPLORE LOCAL PARKS AND OPEN SPACES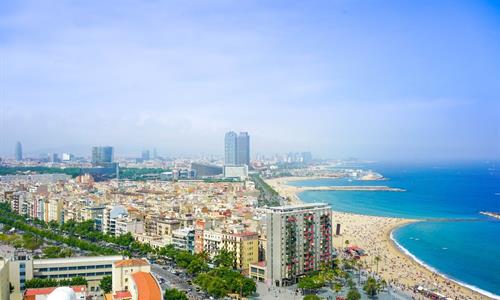 Relax in Parc de la Ciutadella
Situated next to the old town El Born district, it has more than 17 hectares that make it an oasis away from traffic and haste. The park has extensive landscaped areas where there is plenty of things to do for free, monuments, trees for a picnic, a lake, a greenhouse and the Barcelona Zoo, which is free with the Barcelona Pass.
Best route: you can go there by metro or tram and get off at Ciutadella/Vila Olímpica, line 4. And by bus with lines 14, 17, 36, 39, 40, 41, 42, 45, 51, 57, 59, 64, 141 and 157.
Stroll down Las Ramblas
This 1 km long walkway is a great place to stroll, particularly early in the morning, and a visit is one of the essential things to do when in Barcelona. There are lots of artists playing some music, making art, shows, mimes. You can just walk down Las Ramblas and enjoy their show for free.
Best route: it is located in the centre of the city, between the Plaza de Cataluña and the coast of Barcelona. You can go there by metro and get off at Liceu, Drassanes or Catalunya, line 3.
Admire Barcelona from Montjuic
The mountain of Montjuic is an excellent viewpoint to enjoy a 360° view of Barcelona for free. It houses the Magic Fountain of Montjuic, the Montjuic Castle, the Olympic Ring and the Botanical Garden which has a free entry on Sundays from 3:00 PM.
Best route: you can get there by funicular from Paral-lel subway, lines 2 and 3.
Enjoy the views from the Carmel Bunkers
Located at the top of the Turó de la Rovira hill, are a free open space with panoramic views of Barcelona. You can run, cycle, hike or enjoy a picnic in the mountain. There are many free things to do in the Carmel Bunkers.
Best route: there is no subway stop nearby but you can take the L4 and walk 25 minutes or the L5 and then take the bus 119. The climb to the bunkers is always walking.
Be Enchanted at the Font Magica
A visit to "Font Magica" or "Magic Fountain of Montjuïc" is one of the most spectacular free things to do in Barcelona. This water, sound and lightshow was built for Barcelona's 1929 World Exposition and it is one of the best spots for videos and photos since the water rises in sync to cheesy 1980's songs and tunes. It is also a great place to sit down and end the day.
Best route: it is located in Montjuic and you can get there by funicular from Paral-lel subway, lines 2 and 3.
ADMIRE BARCELONA'S ARCHITECTURAL GEMS FROM INSIDE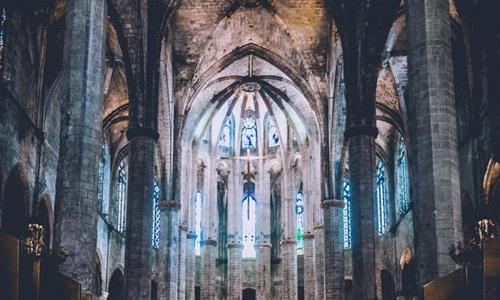 Discover the unique collection of the Pedralbes Monastery
The monastery has been renovated with illumination and new arrangements so that you can admire the objects of a unique collection of works of liturgical and secular art, furnishings and objects from the treasures of the monastery. All has been preserved throughout the centuries by the community of Claretian nuns.
Best route: you can go there by metro and get off at Reina Elisenda, line 6 or by bus 22, 63, 64, 75, 78 and tourist bus blue line.
Free admission: every first Sunday of the month from 3:00 PM and with the Barcelona Card.
Have a look at the wonderful Barcelona City Hall
The Barcelona City Hall is situated in the Placa de Sant Jaume, one of the most visited parts of the city. Some of the things you can do here is visit the Gothic and Neoclassic Façade, the courtyard, the gallery, the room of the chronicles, the room of the regent queen and more.
Best route: you can get there by metro Jaume I in line 4 or Liceu in Line 3. Also, by bus 45, 120, V15, V17 and tourist bus.
Free admission: every Sunday from 10:00 AM to 1:00 PM.
Visit the Catedral de la Santa Cruz y Santa Eulàlia
The Cathedral is one of the Gothic symbols in Barcelona city. It is comprised of three naves with five sections. It houses several works of art like The Monstrance, the Choir stalls, keystones and stain-glass windows.
Best route: you can get there by metro Jaume I, line 4.
Free admission: every day from 12:30 PM to 7:45 PM for cultural and tourist visits. For worship and prayer, it is open from 8:30 AM to 12:30 PM and from 5:45 PM to 7:30 PM.
Explore the Basilica of Santa Maria del Mar
It is considered the best and most complete examples of Catalan Gothic architecture in Barcelona. The interior of the temple has a blackened appearance that adds more mystery and interest to the simple temple. This is due to the fact that during the Civil War the anarchists and communists set fire to the interior of the temple.
Best route: you can get there by metro Jaume I, line 4 or by bus 17, 17, 40 and 45.
Free admission: every day.
LEARN ABOUT BARCELONA IN ITS MUSEUMS
Picasso Museum
Picasso was born in Málaga, but the most famous Picasso Museum is in Barcelona, where he lived. It is a reference for the years of Pablo Picasso, the genius young artist. The permanent collection has 4251 works from the formative years in the life of the artist.
Best route: you can get there by metro Jaume I, L4 or Arc de Triomf L1. Also, by bus 39, 45, 51, 120, H14, V15 or V17.
Free admission: every Sunday from 3:00 PM.
MUBHA "Museu d'Història de Barcelona"
The MUHBA brings together physical evidence of culture that can help explain the city's remote and recent past through its extensive collection of more than 35,200 objects. One of the things you must-do if you are a history lover.
Best route: you can get there by metro Jaume I, L4.
Free admission: every Sunday from 3:00 PM.
Maritime Museum of Barcelona
Located in the Barcelona Royal shipyard, the museum is dedicated to shipbuilding between the 13th century and 18th century.
Best route: you can get there by metro Drassanes L3 or by bus 120.
Free admission: every Sunday from 3:00 PM.
MNAC "Museu Nacional Art Contemporani"
The MNAC houses important medieval Romanesque paintings, medieval Gothic Art, Renaissance and Baroque Art, Modern Art, drawings, paintings, posters, photography and numismatics.
Best route: you can get there by metro L1 and L3 or by bus 13, 37, 55, 150.
Free admission: every first Sunday of the month.
Music Museum
After an initial introduction to the diversity of instruments and music, the exhibition follows a historical journey through periods from the European Middle Ages to popular music and contemporary technologies, to end up with a look at cultures from other continents.
Best route: you can get there by metro L1 and L2 or byu bus 6, 7, 54, 62, 92, V21, and H12.
Free admission: every Sunday from 3:00 PM.
Museu Blau – Natural Science Museum
In the Natural Science Museum, there are many things you can do like travelling through the history of Earth, walking through all the Mediterranean World, connecting with scientific and social news in the field of natural sciences and contemplating works of art inspired by the natural world.
Best route: you can get there by metro line 4 (El Maresme-Forum) or by tram T4 and buses 7, 36, 43, 99 and H16.
Free admission: every Sunday from 3:00 PM.
ENJOY THE SUN IN THE BEACHES OF BARCELONA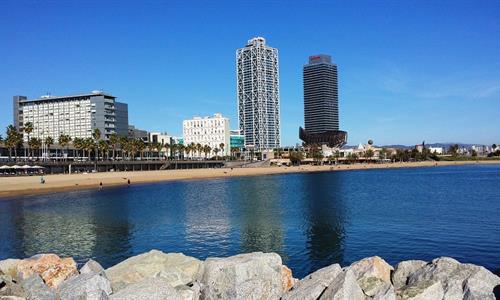 Strolling along the coast during a sunny day is one of the most common family free things to do in Barcelona. If you are close to the beach, just bring your towel and enjoy many things to do, it is free to enter the beaches. Here is a list of all the beaches in Barcelona:
• San Sebastià Beach
• Barceloneta Beach
• Icaria Beach
• Bogatell Beach
• Mar Bella Beach
• Nova Mar Bella Beach
Simply pack a blanket and a towel and off you go.
BONUS - ACTIVITIES RECOMMENDED BY TIQY TRAVELLERS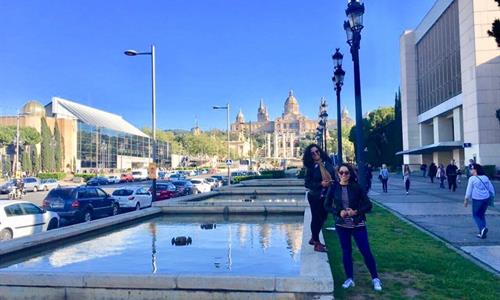 Get the Barcelona Card/Pass for free unlimited transport
We know this isn't an exactly free thing, but it is too good not to mention it and it certainly will save you a lot of money on transportation. You will have unlimited free transport on the metro, tram, buses, the train to and from the airport and a great number of sites in the city.
Join a Free Walking Tour
There are a several local companies that offer free walking tours that take you to the Gothic Quarter, to the Gaudi masterpieces, others teach about Barcelona's history and to enjoy Tapas. One of the best things to do if you want to explore the city.
Click here to see the best Free Walking Tours in Barcelona.
Don't forget the Instagram spots!
Barcelona, like every city, has multiple photo spots that you shouldn't miss. Our travellers have come up with this list for you. Share your best photos with us using #BCNwithTiqy and get featured in our Instagram stories @tiqyglobal.
Sagrada Familia: although its unfinished, it is a masterpiece of Barcelona's architecture. If you want to take the whole building in one shot, do it from the small park in front of the façade of Sagrada Familia.
Barcelona Cathedral, from the rooftop: the access to the inside and rooftop of the Barcelona Cathedral is free until 1:00 PM and you will have some great instagrammable photos.
Gothic Quarter: if you are visiting this area, make sure to walk past Carrer del Bisbe, where you will find an archway that connects the two buildings on opposite sides of the street.
Bunkers de Carmel: once you arrive to the top there are amazing 360° views over Barcelona, and you will find the locals having picnics enjoying the nice weather and the view.
Las Ramblas: it is one of the most famous Barcelona walking streets. From the various buildings to the artists, there is always a good photo here.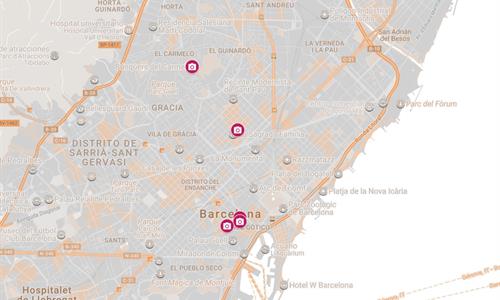 Click here to see the locations on google maps of our recommended spots above.

Having fun exploring the Catalan capital, Barcelona does not have to be expensive, as there are many free things to do in Barcelona. Stroll in the parks, take advantage of free Sundays on the museums, relax at the beach, enjoy the best views or admire the architecture of Barcelona. Just find the nearest spot to your accommodations and start exploring Barcelona for free.
---
Comments
All opinions are of our traveller friends. Join the conversation!!
No comments yet... Be the first!