Informative Guide For An Amazing Trip To Spain
---
For those who will visit Spain and still do not know exactly what to expect from their people and their customs, we have made this informative guide to enjoy the most and visit the cities recommended by Tiqy travellers.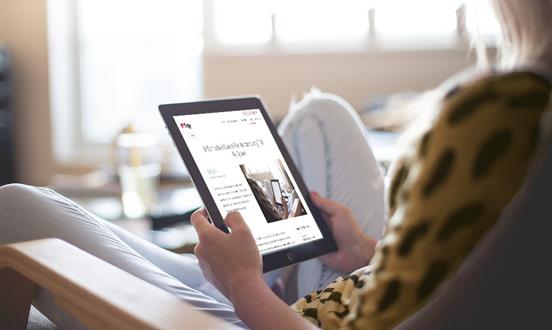 ABOUT SPAIN
For your next vacation, one of the countries that should be on your list of destinations is Spain. Known for its art, bullfights, flamenco, tapas and beautiful beaches, Spain has a large geographical and cultural diversity. You will find green valleys, hills, snowy mountains to the North and desert zones to the South. Expect a handshake and a welcoming Hola! as you arrive to this beautiful destination. Here are a few things you should know to enjoy your time to the fullest.
Capital

Madrid

Official Language

Spanish

Time Zone

CET (UTC +1:00)

Currency

Euro

Calling Code

+34

Emergency Numbers

General emergency services 112
Traffic Department 900 123505
Ambulances 061
Fire Department 080
National Police 091
SPAIN AND ITS CUSTOMS
In Spain, traditions are a source of pride for its inhabitants, which is why we have identified the customs that characterize Spaniards and that may be different and new to foreigners.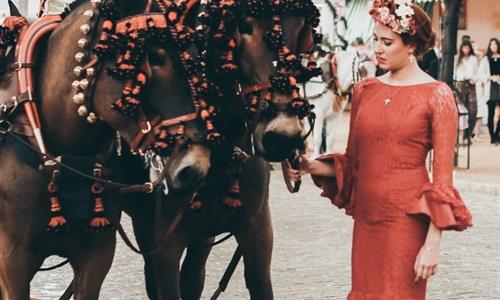 Demonym
In Spain each community has its own identity, gastronomy, culture and in some cases its own language, so you should not be surprised to find signs written in Basque if you go to Bilbao, or in Catalan if you go to Barcelona, which belongs to Catalonia. The same applies to people, depending on the region where you are, it could be offensive to refer to Catalans or Basques as "Spanish".
Arriving On Time
Be punctual! The Spanish society is usually on time and this is very important if you are going to share with locals or to know some place so that you do not miss any appointment.
Be Patient
Spanish are calm people. If you are one of those who despairs when an innkeeper does not attend you immediately you may have to put your patience to the test in Spain.
Plugs, Voltage & Frecuency
The need for an adapter or converter depends on the voltage, frequency and plugs in the country where you live. In Spain the voltage is 230 V, the frequency is 50 Hz and the pins are type F.
Restaurant Hours & Tipping
You should also consider that in Spain people take a nap and it is common for stores to close from 2:00 PM to 5:00 PM and many restaurants and bars also stop serving meals from 4:30 PM to 8:00 AM: 30 PM. Of course, in large cities and tourist areas if shops and restaurants will be open.
Tipping in Spain is not necessary when you go to a restaurant or take a taxi. In general, a pair of coins (not more than one euro) is enough. Do not feel obligated to tip.
PLANNING YOUR TRIP
Spending a holiday in Spain can be very fun thanks to its climate, food and cheerful character of the Spanish. Like any trip, there are some things that it is better to know before arriving to make the most of our time.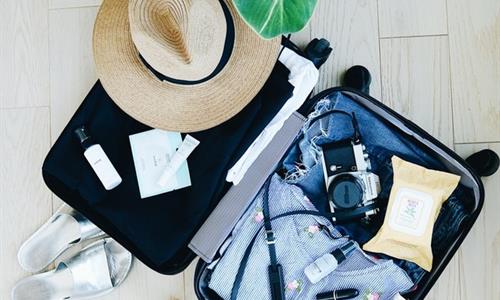 BEST TIME TO GO
If you want to enjoy the beaches and water sports, the best time is summer, which in Spain runs from June to August. Consider that this is the time when more people visit the country and therefore the streets will be crowded and the price of accommodation increases.

To visit the cities of Spain, we recommend spring or autumn, which is cooler and more comfortable to walk and there will be fewer tourists going through the streets. From December to March it can be very cold especially in the interior.

The south and east of Spain enjoy the classic Mediterranean climate, with mild winters and dry and very hot summers. The west and north coast are somewhat cooler and more humid in summer, and their winters are cold and very rainy. The interior is of more extreme temperatures, with dry and very hot summer days and dry but also very cold winters.
HOW TO SPEND LESS MONEY IN SPAIN?
With so many places to visit in Spain, it is difficult to maintain a daily budget. However, we recommend saving money on visits, food and transportation, by doing the following:
Visit the museums on free admission days
Check the websites before your visit to find the days of the week and the time they open their doors for free.
Buy the city passes
If you plan to visit many places in each city, they are a good investment. With the city passes you save at the entrance to the attractions, museums and activities and, also, in the transport that is free sometimes.

Use the bus
Although the train system is fast, it is also expensive. If you have time and want to save money it is better to take the buses.

Ask for the menu of the day
Many restaurants offer a daily menu with very low cost of around €7.00 EUR. It is a way to save money and try local Spanish food.
Read also: How to get cheap plane tickets?
SPANISH FOOD YOU HAVE TO TRY
In different regions of Spain you will find delicious typical dishes. We recommend that you try everything that comes your way, but these are the favorites of our travelers: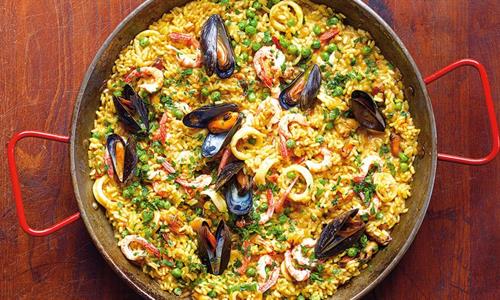 Paella
You can not leave Spain without trying the most traditional dish of Spanish food. There are paellas of vegetables, seafood and mixed. Whichever you choose, accompanied by a good wine, you will love it.
Gazpacho
It can be described as a cold soup made with tomato, cucumber, onion, olive oil, garlic and a little bread. It is essential on hot days in Andalusia.
Serrano Ham
They are the hind legs of the pig, which are salted and cured with the fresh air of the sierra. The front legs can be made in the same way, but they are called paletillas and are cheaper.

Pulpo a la Gallega
Serve in slices on a wooden board, with a little olive oil, salt and sweet paprika sprinkled on top.
Madrid Stew
It consists of a first course of noodle soup or the broth resulting from cooking chickpeas with vegetables, usually cabbage or green beans, chicken or chicken, morcillo (beef), bacon, sausage and black pudding, which are served as a second course.
HOW TO TRAVEL IN SPAIN
In Spain, to travel from Seville to Barcelona you would need to cover almost 1 000 km. Naturally, flying would make the most sense but then you miss all the great sights on the way. You should consider trains, as Spain has a great network of high-speed trains or, if you want a cheaper option, consider taking a bus, specially to those towns that don't have an airport or a train station.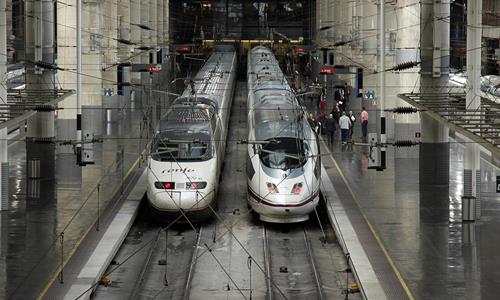 By Bus
You can make trips between important cities at a very low price. Companies such as Alsa, Avanza, Lycar, Hife and Socibus offer routes to practically the entire country. Some have WiFi to keep in touch and plugs to charge electronic devices.
By Train
If your thing is to travel by train, the Spanish company that operates the trips is Renfe. From their website you can buy your electronic tickets, receive them on your smartphone and use them without printing some times (although we recommend reading the policies of each trip because they may vary).

By Plane
Despite not being one of the largest countries in the world, Spain has a large number of airports throughout its geography. The trips have a duration of less than 2 hours, except for the Canary Islands and you can find their rates in the file of each airport.
Do not forget your valid passport, in addition, in case a minor travels with the identity document, it must be accompanied by a parental permission.
By Car
In Spain you can see in real time the traffic on the roads through the website of the General Directorate of Traffic to verify the best routes you can take if you decide to travel by car through the cities of Spain.
To drive in Spain, it is necessary to be 18 years old and to rent a car 21 years old. You must also carry your driver's license and the temporary vehicle registration permit that you can request at customs.
THREE CITIES RECOMMENDED BY TIQY
You can visit all the cities in Spain, since each one has a large number of museums, monuments and history but, if you do not have much time to spend in Spain, we recommend these cities.
Madrid
The best place to start discovering Spain is Madrid, since it is located in the geographic centre of Spain and, being the capital, it has incredible transport links with all of Spain. Its altitude and its proximity to the mountains that surround it influence its climate characterized by its hot summers and relatively cold winters, something to take into account when packing.
With the Madrid Card you get free access to more than 50 Madrid attractions, including the Prado Museum, the Royal Palace, the Reina Sofía Museum and much more. Prices vary depending on the number of days it is valid and range from €55.00 EUR for a 24-hour card to €91.00 EUR for a 120-hour card (5 days).
Discover
Things to do in Madrid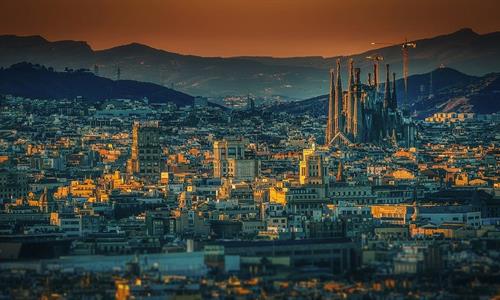 BARCELONA
Barcelona, Barcino or Barna is without doubt the most cosmopolitan city in Spain. This is evident when observing its architecture, although there are also numerous Romanesque, Gothic and Renaissance monuments.
With the Barcelona Card you get free transportation around the city, free entry to many of the most important attractions and discounts and special offers in shops, restaurants, museums and more. The prices of the Barcelona Card vary depending on the number of days on which your card is valid and range from €45.00 EUR for a 72-hour card (3 days) to €60.00 EUR for a 120-hour card (5 days).

Discover Things to do in Barcelona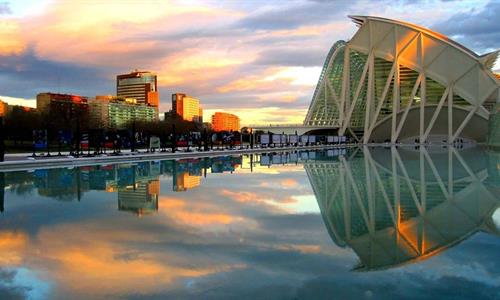 VALENCIA
Valencia, being located on the shore of the Mediterranean Sea, you can find beaches in the heart of the city. If you want to enjoy summer on beaches, practice some sport and also enjoy many cultural monuments, Valencia is the place for it.
With the Valencia Tourist Card, travel free on the bus, metro and tram, go free to the museums and municipal monuments and enjoy special discounts at the main tourist attractions of Valencia. Prices range from €15.00 EUR for 24 hours to €25.00 EUR for 72 hours.

Discover Things to do in Valencia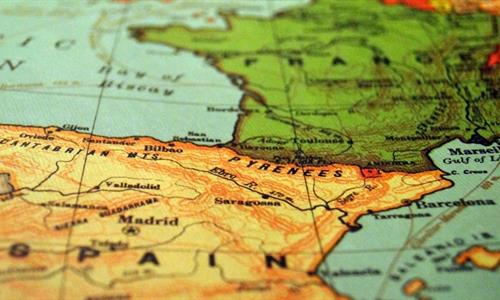 Spain is a country divided into several cultures and this tends to be seen in their customs, language and history. When traveling to this country you will find many options of tours and activities to admire its architecture, food, art and beaches. Thanks to the organization of its train and bus routes, moving around Spain is simple and affordable. Regardless when you visit Spain, it is a country that will captivate you from the first moment.
---
Comments
All opinions are of our traveller friends. Join the conversation!!
No comments yet... Be the first!