What to Pack for Your Tour to San Blas?
---
Are you going on a San Blas tour for the first time? Have you heard a lot of interesting things about it, but you are not sure how to really prepare for it? Don't worry, I made a list of things you should pack for the best possible experience.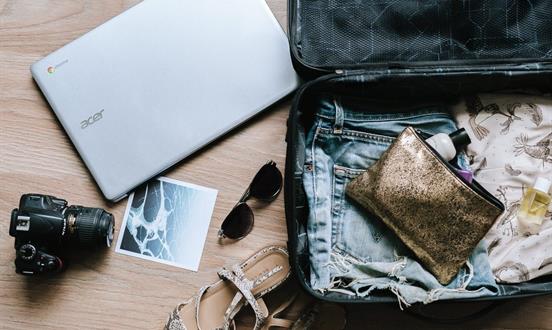 A tour to San Blas is a special kind of adventure. Do not expect any hotels, spas, fancy restaurants or any other type of luxury. San Blas is pure sand and sea. It is a perfect tropical destination and there are many reasons why you should visit it. If you need more convincing, here are 5 reasons to visit San Blas in Panama. Just as about anything related to San Blas, packing will also be a unique experience and I am here to help you with it.

What to Pack for Your Day Tour to San Blas
The good thing about packing for a Day Tour to San Blas is that you won't need to take a lot of things with you, which makes your tour experience more comfortable. The things you should pack for your Day Tour to San Blas are:
1. Your Id / Passport
San Blas, officially named Kuna Yala in 2011, is basically a country on its own. Natives called Kunas live there and this is their territory. If you are a Panamanian, you will be able to enter San Blas with your ID card so called cedula. If you are a foreign, you will need your original passport to enter. A copy of your passport won't be accepted. This is really the most important thing to pack since you won't be able to enter San Blas without it.

2. Cash
There are no ATMs in San Blas, so make sure you bring cash with you. Feel free to leave your credit cards at home. Everything in San Blas, from entrance fee to food in the restaurants has to be payed in cash. I recommend you bring it in small bills. If you will try to pay with a $50 or a $100 bill, you might not be able to get your change back.

3. Cell Phone or Camera
San Blas is truly a paradise; landscapes will take your breath away and I am sure you will want to capture them on your camera along with your new favorite memories. I still catch myself looking at my San Blas photos. There is just something so magical about this place. If you don't have a professional camera, your cell phone will also do the job and it is easier to pack.

4. Snorkeling Gear
If you love to explore the underwater world, San Blas is the perfect place for this type of activity. Its waters are full of life. Even though snorkeling gear is included almost in every tour, I recommend you bring your own if you have it. It might be more comfortable for you to wear it.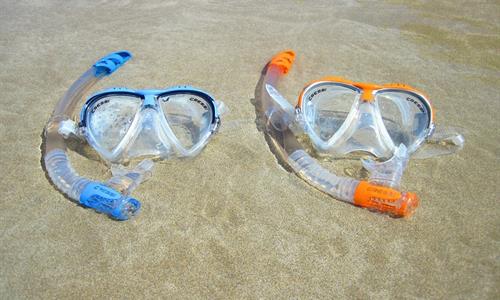 5. Sun Protector, Sunglasses and Sombrero
Expect Sun to be very hot in San Blas. I recommend you pack sun protection along with your favorite sunglasses and sombrero. Please make sure you are using a sunscreen without any chemicals that could hurt the reefs.

6. Beach Towel
Do not forget your beach towel. If you are only going for a day, you can also use your beach towel for showering at the end of the day. It is a little packing trick I learned from my day trips to San Blas.

7. Essential Clothing
You won't need much more than a swimsuit there, but anyways, take some clothes with you. At least a t-shirt and a pair of shorts since you will get wet during a boat ride. You also might want to change before you take a ride back in a car with an air condition on, so you don't catch a cold.

8. Swimsuit
Obviously right? Right after your passport, this is the most important thing that you should bring to San Blas. It is basically the only thing you will really need there.

9. Flip-Flops
Shoes won't be needed in San Blas; you will be totally fine if you only pack your flip-flops. Most of the time you won't even need those. Remember, you are going to a tropical paradise full of white sand beaches. There is no need for fancy shoes or any kind of shoes for that matter – they will be only getting wet and full of sand.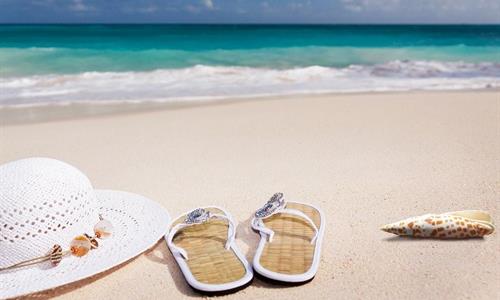 10. Mosquito Spray
San Blas has a tropical climate and mosquitos are no strangers here. They love to visit the island just as much as you do, mostly during the night. It is recommended you pack your mosquito spray with you.

11. Garbage Bags
No formal trash removing exists in San Blas and there are no trash cans on the islands. Be respectful and pack your own trash. Don't just leave it laying around. Once you come back to land, you can throw your garbage away.

12. Food, Snacks and Drinks
There is a local restaurant almost on every island in San Blas. They mostly offer freshly caught food or some chicken with a side dish. A breakfast is usually eggs with some cheese. Tours have meals included, but I recommend you also bring your own food, just in case you get hungry between meals or you are vegan or vegetarian. Pack food that is easy to prepare. There are no shops on the island, only restaurants, so make sure you take enough of everything for the time of your stay. In the restaurant you will be at least able to buy water, rum, coke or beer. If you are going with our private transport, the driver will stop on the way to San Blas and you will be able to buy some snacks.

Things to Add to Your Packing List if you are Going on a Multi Day Tour to San Blas:
If you are going on a Multi Day Tour to San Blas, you might want to add some things to your packing list. These helped me a lot when I stayed on San Blas Islands overnight and I think you should bring them with you too.

13. More Towels
Since San Blas is not a luxury resort, don't expect hotel kind of service. If you will be staying in a private cabin, it might happen you get a towel, but most probably not. Since it is better to be safe than sorry, I recommend you pack your own towels for showering.

14. Flashlight
Electricity is very limited in San Blas so don't expect the island will light up in the dark. During the night, your only source of lightning will be the moon. If you enjoy going for an evening walk or do late night reading like me, pack a flashlight with you. If you don't have one, I really hope your phone does.

15. Light Blanket
Even though San Blas is very hot during the day, it gets a bit colder during the night. If you are camping or sleeping in a hammock, pack a light blanket. It might be very useful for you to have it during the night.

This is the Ultimate Packing List for San Blas Adventure
With the packing list above you should be totally ready for one of the San Blas Tours available. Try to pack everything into hand baggage since you will have to transport your belongings in a small boat. If you are going to San Blas with a plane, you will be allowed a maximum of 25 pounds of baggage per person. If you have any more questions about packing for San Blas, let me know in the comments below.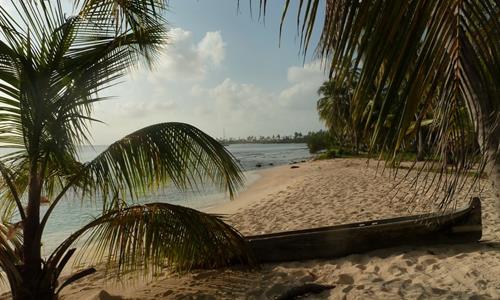 If you are going on a Multi Day Tour to San Blas, you might want to add some things to your packing list. These helped me a lot when I stayed on San Blas Islands overnight, I thought it might also be useful for you to have them with you.

---
Comments
All opinions are of our traveller friends. Join the conversation!!
No comments yet... Be the first!