Where Is San Blas? What is San Blas?
---
Have you heard people talking about San Blas and wondering what is San Blas or where is San Blas. Working in tourism and having gone to San Blas many times, very quickly I will tell you what you need to know.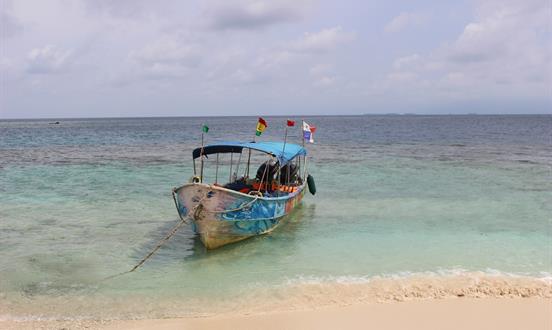 What is San Blas?
San Blas is a group of more than 300 Islands and about 50 of them are inhabited. They are surrounded by amazing crystal blue waters, perfect for swimming, snorkelling, relaxing and having a beer.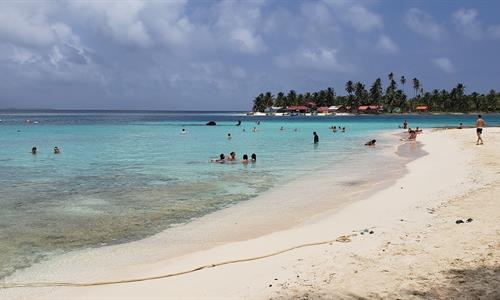 Where is San Blas?
San Blas is in the Caribbean Sea between Panama and Colombia, but closer to Panama.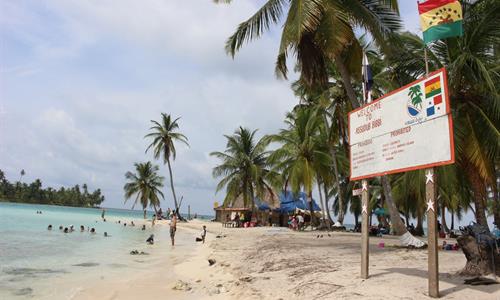 How do I get to San Blas?
To get to San Blas from Panama City, you can drive to the port using your own car and then take a "lancha" which is a small boat to the islands that you want to go to. It is recommended that you use a 4x4 vehicle, because the road to the port has many steep hills and if it is raining it can be dangerous in a regular car, but if it is not raining it is possible in a regular car.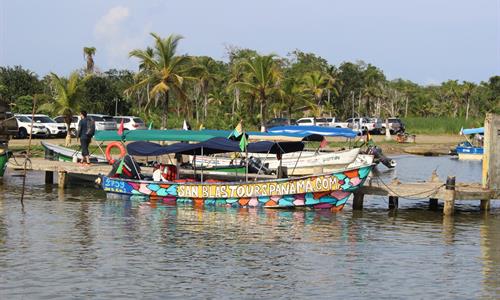 Are there tours in San Blas?
The most common way of going to San Blas is by taking one of the tours available. There are 1 day tours and 1 night or 2 night tours, or much longer too. You can even do tours from Panama City that finish in Colombia if you want to go to Colombia afterwards. A 1 day tour is normally about 125 USD to San Blas from Panama City and starts at 5am in the morning and ends at 6.30pm at night. This involves your guide picking you up in the city, and bring you to the port and bringing you to 3 islands on a boat, and giving you lunch during the day.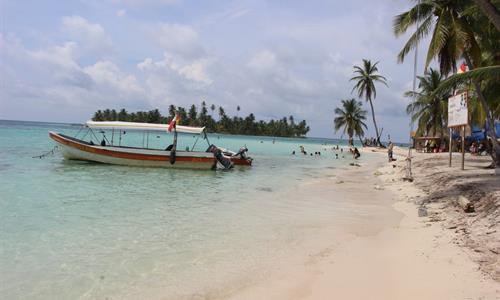 Is there anything else I should know about San Blas Islands?
To go to San Blas Islands you have to enter the protected area which has a cost. As of February 2019, the cost is 20 USD for foreigners and the 5 USD for residents of Panama. This price normally is not included in the Tour and you pay when arriving. You must have your passport.
If you are going to stay on the islands, please don't be expecting luxury and cable TV, although it does exist on some islands. The idea of San Blas is to disconnect from the world. You will normally not have phone coverage, although Digicel users can have the internet on some islands.
Where can I book my San Blas Tour
If you know a local guide in San Blas you can communicate with him over whats app and ask him to come and collect you, although this might not be reliable, and the guide probably doesn't speak English. Most of the operators do not have websites, but some do. The best way is to use an online agency or an agency in Panama City. You can book one of the San Blas Tours available on Tiqy.com and receive immediate confirmation. Tiqy also offers fluent customer support in English and Spanish right up until your trip and even afterwards.

Now you know where is San Blas and What is San Blas. I hope you get there soon, it really is amazing. We especially love holding the starfish in the natural swimming pool, you feel like you are walking on water.

---
Comments
All opinions are of our traveller friends. Join the conversation!!
No comments yet... Be the first!