Helpful Things You Should Know About New York
---
Ask anyone travelling to the USA to name a City that they would want to visit and New York is nearly always right at the top of their list. From the bright lights of Broadway and the iconic Brooklyn Bridge to the Statue of Liberty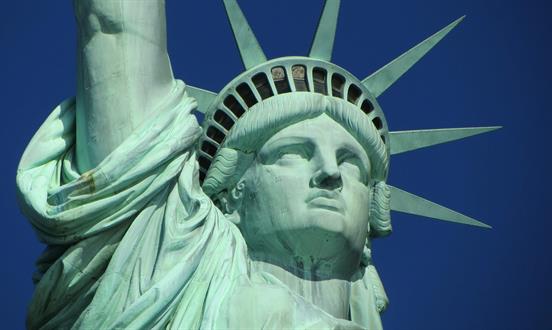 Making the most of your time when visit New York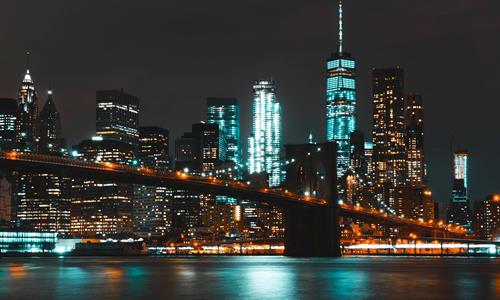 Whatever budget you travel on, there are plenty of well-organised tours on offer to make your stay in this Iconic city one that you will remember for a lifetime. A four-hour walking tour, for example, starting at the Castle Clinton National Monument, takes in views of the Statue of Liberty and Ellis Island for as little as $57.00 USD. With so many sights to see and places to visit, it comes as no surprise that New York has earned the reputation of being the city that never sleeps. So if your appetite for New York culture goes on into the night, how about a 7-hour bike tour? From only $99.00 USD, visitors can experience the bright lights and vibrant nightlife of the world's number one capital city. From the hottest night spots to the top places to be seen out and about in the Big Apple, the bike tour brings them up front and personal. One thing you can be certain of is that day or night, you will never run out of things to do in New York.
Making the Most of Your Money in New York
Before you even get started on packing for your exciting trip to New York, it is well worth planning ahead concerning how you intend to fund you're spending once you arrive in the Big Apple. The really good news for people visiting New York is that the US dollar is already a highly traded and recognised currency all around the globe. A modern and secure financial infrastructure means that your electronic purchases are among the safest in the world and all of the major credit and debit cards are accepted. Tourists and even business clients visiting New York have often found it both cost-effective and convenient to use certain ATM's rather than travel with large amounts of cash.
Notwithstanding the security issues associated with carrying substantial amounts of cash, the US Homeland Security can sometimes be a little touchy about visitors arriving from outside the country with large bundles of cash on their persons. In fact, anything over an equivalent of $10,000 USD will require that travellers entering the country produce specific documents including bank statements.
Shopping when visiting New York
So, you have been saving hard and you have obtained a great rate for your currency, now you are rearing to hit the ground running and get down to some of the retail therapy that New York is famous for. Among the many other activities and experiences available when visiting New York, there are also lots of organised shopping trips designed to save visitors time and more importantly; money.
To say that New York is famous for its shops would be something of a huge understatement. Along with virtually every leading high street brand you can think of, the city also boasts scores of up-market shopping outlets. These premium shopping areas can be accessed by organised tours and regular shuttle services from many of the major hotels. Due to the city's great reputation for retail shopping, it is an activity that has become an integral part of most visitors' schedule.
Every part of the city has its own unique shopping area but many of the must-visit stores are located on the famous 5th Avenue and they include among many others:
| Store | Mon - Sat Openings | Sunday |
| --- | --- | --- |
| Louis Vuitton | 10.00am – 08.00pm | 11.00am - 19.00pm |
| Tiffany & Co | 10.00am – 07.00pm | 12.00am – 06.00pm |
| The Apple Store | 24/7 365 days | of the year |
| Macy's | 10.00am – 10.00pm | 10.00am – 09.00pm |
| Victoria's Secret | 10.00am – 08.00pm | 12.00am – 07.00pm |
| Prada | 10.00am- 07.00pm | 11.00am- 06.00pm |
| Abercrombie & Fitch | 10.00am – 09.00pm | 10.00am – 08.00pm |
| Gianni Versace | 10.00am – 07.00pm | 12.00 noon– 06.00pm |
Glorious food and cultural history in New York
While the whole of New York City is synonymous with great food, one of the best places to find a truly authentic menu is in Harlem. This is due to the area's diverse cultural heritage and visitors to this area of New York can enjoy a variety of world-renowned soul foods including a distinct range of Afro-Caribbean menus. Along with sampling the area's distinct ethnic food, the safe and well organised historical food tour at only $75.00 USD is the best way to also appreciate the area's architecture and memorabilia.
If visitors to New York want further cultural and gastronomic fulfilment, a visit to Little Mexico and a taste of the essence of Cuba are right on the doorstep. Latin culture is an intrinsic aspect of Harlem's diverse history. From art and green areas to authentic ethnic bakeries and friendly eateries, they are just a handful of the activities and experiences in New York that are waiting for visitors to come and enjoy.
Seeing the sights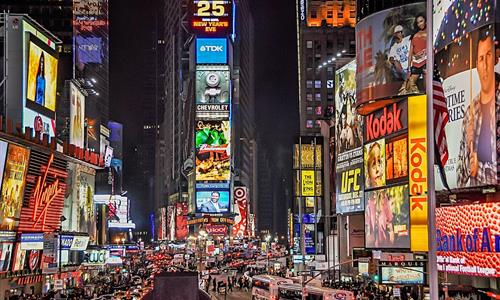 Organised tours by experienced tour guides are undoubtedly one of the best ways to see the buildings and structures that have made the city so famous. A well-planned visit has the potential to transform an ordinary trip into a memorable experience. From local history to the best times to visit each venue, a quality tour and an experienced host are likely to make the difference that really counts. From walking tours in Central Park and Greenwich Village to child based learning tours they are all available for sightseers of every age and ability.
New York on TV and in the Movies
It is hardly surprising that New York features so heavily on popular TV and in the movies when you stop to consider the city's rich ethnic diversity and culture. Movie makers and TV creators have long been drawn to the iconic city for the same reasons that visitors continue to flock there in their thousands; culture, history, and the much-loved uniqueness of the New Yorkers. The great news for movie buffs and TV fans visiting New York is that they can have a real life front seat view of many well-known locations they have already seen in their favourite shows and movies.
From Friends and Modern family to the bars and restaurants of popular movies, they can all be viewed on a highly informative and fascinating coach tour. These tours take in Broadway, 51st Street, and other areas of what is undoubtedly one of the most filmed cities in the world.
Making the most of your trip to New York
Whatever your reasons for travelling to New York, some forward planning is the number one way to ensure that you get the most from your visit. With this in mind, we have listed some points below that you may want to consider before setting off:
Make sure that you have any travel documents that you are likely to need and that they are up to date.
Make sure that you schedule in plenty of time to catch your breath between taking in the sights and sounds of the Big Apple.
Check that you have your budget sorted, the funds are easy to access, and remember to factor in a little extra for contingencies and those unplanned retail purchases.
Keep your personal belongings safe and plan to only deal with reputable tour operators.
Always follow the advice of your tour guide and pay particular attention to matters concerning your personal safety.
Enjoy New York!
---
Comments
All opinions are of our traveller friends. Join the conversation!!
No comments yet... Be the first!