Best Destinations in Europe to Visit in a Snowfall
---
Discover which are the best places to meet during the winter if you are thinking of spending your vacation in Europe. Meet activities and tours that you can do to enjoy an unforgettable snowfall.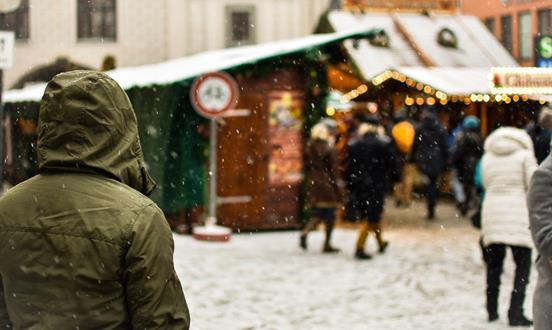 Imagine going on the plane and being able to admire from your window a beautiful layer of snow covering the places and destinations that you will finally visit in Europe. Enjoy a hot chocolate, admire the beautiful lights that adorn the Christmas markets in certain cities and doing fun activities in the snow, are just some of the things you can find within the best destinations in Europe to visit in a snowfall.
Winter is not always synonymous of boredom or not being able to leave the house because of heavy snow, but there are times in the year when it is better to go on tours or make purchases during the winter because prices are usually lower and there are not many people crowding the streets of the places you've always wanted to know in Europe, not to mention that you can be dazzled by how impressive they are covered in snow.
Austria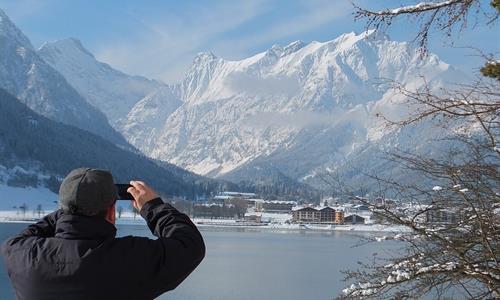 Filled with many beautiful villages, mountains and the Alps. In the country of "The Sound of Music" you can find the best regions for skiing such as Arlberg, Kitzbuehel, Innsbruck and Stubai Glacier. Each one with incredible landscapes and resorts full of music and a warm atmosphere to enjoy the snowfall. If you plan to go in winter it is better to do it from December to March and these are some of the activities you can do while you are in Austria:
Snow Shoe Hiking
During the winter you can also find hiking tours in the amazing mountains of Austria and you can enjoy the beautiful landscapes. Some roads will not be so easy to walk but accompanied by an expert will undoubtedly be a piece of cake. One of the places to snow shoe hiking is Rauris Valley in Salzburg, Otztal in Tirol and Kitzbühel, Tyrol.
Igloo Building
Have you ever imagined yourself building an Igloo? One of the most creative ways to have fun in a snowfall. In Ebensee or in Styrian Bürgeralm you will find seminars where you will learn how to build your own igloo and you can even spend the night inside and experience a night in the style of an Eskimo in a beautiful igloo village.
Tobogganing
You can visit Gaisberg in Kirchberg and slide in the snow with your friends, through forests and mountains while enjoying the landscapes. This is one of the most typical activities during a snowfall, but it will undoubtedly be one of the most fun and remember that in the end, you can enjoy a delicious cup of hot chocolate.
Sweden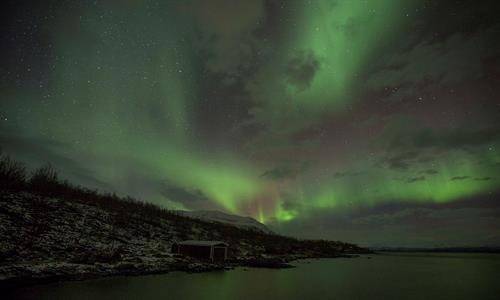 Winter in Sweden can be magical, you can find the northern lights or find things to do in the city of Stockholm. Make sure you bring the right clothes and if you travel to the north of the country keep in mind that the temperature can go down to -30 ° C. The winter in Sweden usually goes from the month of December to March and there are some activities that you can do in this beautiful Scandinavian country:
Northern Lights
One of the most amazing natural wonders you can find during your trip to Sweden. If you are looking for northern lights you can find it in places like Aurora Sky Station in Abisko or Treehotel in Harads. Both options will give you the best viewpoints to enjoy this wonder of nature.
Dog Sledding
A sleigh and 8 huskies accompanying you to enjoy the landscapes, the white desert and the Swedish mountains. You can find entertaining dog sledding tours, travel between 15 km to 40 km and through forests or snow-covered plains. The best places to do dog sledding tours are Jukkasjärvi, Kiruna, Abisko and the Sarek National Park.
Winter Fishing
Like the typical fishing scene on a frozen lake, you can drill a hole in the lake to fish in the Arctic. You will find a variety of fish such as trout, salmon, pike and white fish. You can find the best lakes for winter fishing in Landösjön, Krokom, Ankarvattnet, Frostviken and Storsjön in Ljungdalsfjällen.
Romania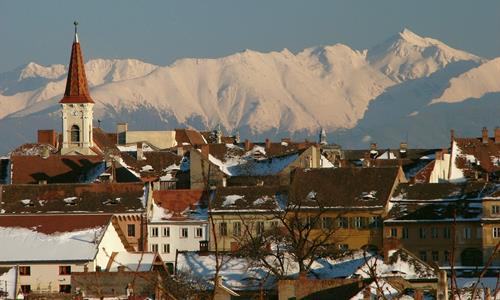 Romania has some of the most beautiful villages and is home to winter sports such as snowboarding, skiing and climbing the renowned mountain range, Carpathian Mountains. You can also find the renowned Balea Ice Hotel with comfortable rooms and designs sculpted with pure ice. The winter in Romania goes from November to March and these are some of the activities you can find during your visit:
Ski
The third part of Romania is covered with snow and mountains, so you can find different snow sports such as Ski. Throughout the country, there are around 150 ski slopes and some with a little more than 130 km. The best places to do Ski are Poiana Brasov, Straja and Transalpina Ski Resort.
Trip to the Cave
In the Apuseni mountains you will find the Scarisoara Cave. Full of numerous glaciers inside, some like stalagmites and stalactites. Inside the cave, the temperature does not drop below 1 ° C and you will be impressed by the beautiful glaciers that live in it. You will also find the famous cave of women in Baia de Fier Village, in Gorj. The Legend says that its stones have healing properties and is one of the best known in Romania.
Snowboarding
In Poiana Brasov, you can find one of the best snowboarding areas, with 12 tracks totalling 25 km and with a vertical drop of up to 2, 500 feet. There is also Sinaia Resort with 10 lifts that 40 km of slopes, with a vertical drop of up to 3, 100 feet. Undoubtedly an extreme sport that you cannot get out of your list of activities.
Switzerland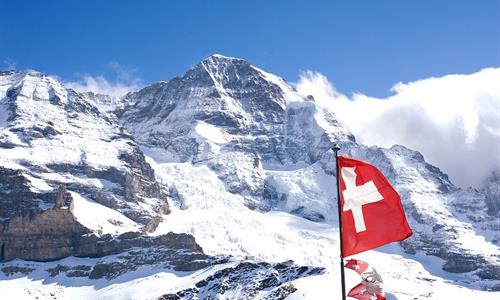 Home of the famous Swiss Alps, you will find a wide variety of winter sports and beautiful scenery. In Switzerland, you can easily reach places by train, ferry and cable cars. From December to March you can enjoy the Christmas markets and winter parties. These are some of the activities you can do during your stay in Switzerland:
Hot Springs
You can relax and take a thermal bath in any of the many hot springs in Switzerland. From Wellness and The City or Les Bains d'Ovronnaz. Enjoy the mountain views while or the beautiful buildings of the city of Zürich.
Hiking the Swiss Alps
You cannot leave Switzerland without climbing the Swiss Alps. You will be able to find different options that will take you to climb them even without having a camping tent on top since on the way you will find different cabins. Some of the most popular routes are Höhenweg Höhbalmen of 18 km and a total of 7 hours in climbing, there is also Riffelsee to Sunnegga of 13 km and 5 hours and finally Lac de Louvie with 15 km and up to 8 hours of travel.
Horse Riding
A horse-drawn sleigh ride will be like a journey in time. You will find these tours in central and eastern Switzerland, also in some cities such as Freiburg, Jura and Valais. In all, you can enjoy a slow walk through forests and beautiful mountainous landscapes.
Czech Republic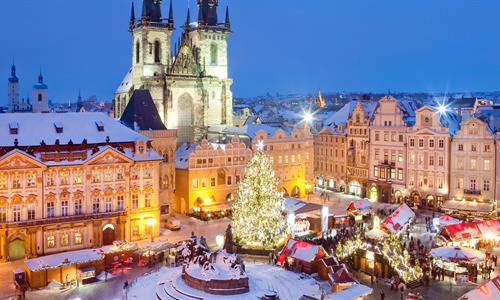 Imagine the classic buildings of the Czech Republic covered by the finest layer of snow. Giving a charming touch to the villas and surely you will think that it is Christmas every day, winter starts from December and usually extends between January or February and the temperature can be less than 10 ° C. Some of the activities in this place are:
Christmas Markets
Walking the beautiful lighted streets of the Christmas markets are definitely a great opportunity to learn about the culture of the place. You can do some shopping because in winter prices tend to be lower, enjoy music, flavours and admire the buildings covered in snow.
Cableway
You can take a panoramic cableway tour to admire the beautiful landscapes of the Czech Republic covered with snow. In Lanovka na Snezku you will find a 2 km cableway or go to the Krkonose mountain, where you will find one of the largest ski centres in the city that also offer a beautiful 1.5 km cableway route as well as amazing ski slopes.
Ice Skating
One of the most popular activities carried out by locals and tourists. You can rent skates in Na Frantisku, one of the biggest tracks or in the beautiful Old Town and enjoy the fresh air while you skate or learn to skate on ice.
Without hesitation, I would buy my plane tickets to enjoy a snowfall in Romania. Since here you can find one of the largest mountain ranges in Europe and a variety of activities such as dog sledding, skiing, snowboarding, knowing the Christmas markets, enjoying hot drinks and admiring the most beautiful snowy landscapes of the city. Remember that snowfall or winter is not synonymous with staying locked up at home, there is a world full of adventures waiting for you to discover them regardless of the season of the year in which you find yourself. And you, do you know which country you will enjoy during the next snowfall?
---
Comments
All opinions are of our traveller friends. Join the conversation!!
No comments yet... Be the first!