Top Travel Gadgets You Will Love To Have
---
Discover 5 gadgets that can help with main struggles like not having wi-fi to upload your awesome pictures on social media or to send an email to your boss, or the struggle of paying high fees in the airport for carrying a heavy bag.
It is true that travellers can complicate things a bit, such as carrying suitcases overloaded and having to leave clothes for lack of space, having to chase coffee shops or restaurants because of not having access to the internet at all times, among many others. That's why we want to share 5 gadgets that can make travel easier for us.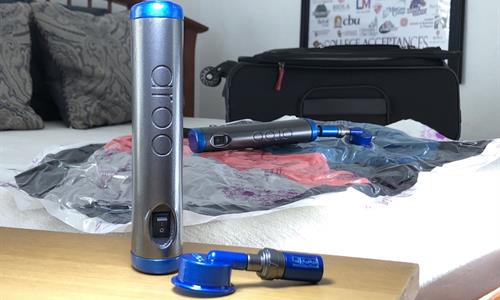 1. Undoubtedly, wearing just clothes in a small suitcase can be a headache. Well Aroo Mini Bar is a device that reduces the air. You can assemble plastic bags with the clothes you want to wear, put the Aroo bar in the indicated place, and voilà! Take the clothes to the void, in this way, you have more space in the suitcase. You can order this item from $ 54.00 USD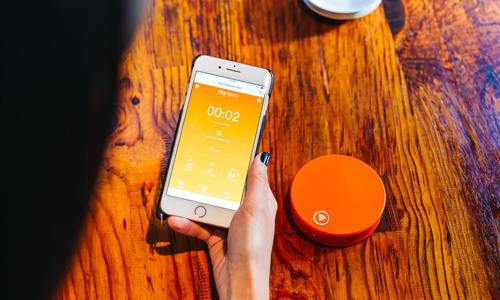 2. The anguish of many travellers, and more for those who travel for work or are addicted to social networks, is to find a good place with wi-fi. Skyroam is a device with the possibility of having unlimited Wi-Fi. You only have to pay for its use for the days you will be traveling and stop worrying about the internet. Skyroam offers you the option to buy or rent the device and it can be used by up to 5 users. The disadvantage is that you must pay a monthly fee ($ 99.00 USD) or cost per day ($ 9.00 USD) to get unlimited Wi-Fi during your trip. The advantage of Skyroam is that it works for many countries and you do not have to worry about finding a telephone operator for each country you go.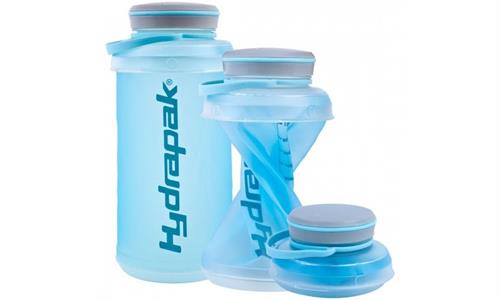 3. We know that the daily life of every traveller is very active, so you should always try to stay hydrated. The problem is that when the thermos or plastic bottles we use to drink water run out, it makes us uncomfortable to carry them and we do not know what to do with them until we find another place to fill them with water. Hydrapack is a thermos that thought about it. It is a flexible bottle that collapses to a very small size and can be stored in the pocket of a suitcase or even sling it in pants without being hit. You can get this bottle from $ 20.00 USD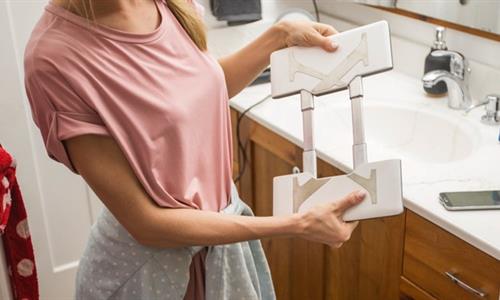 4. Another dilemma that all travellers have is to carry the suitcase with the indicated weight, otherwise we would have to pay high costs for overload. There are many devices with the same objective to which we will mention below, but personally, they are not as practical as this. Xcale Travel is a scale or digital weight that gives you the numerical balance by means of Bluetooth on your cell phone or tablet and taking advantage of the fact that it is a weight, you can also use it to weigh yourself.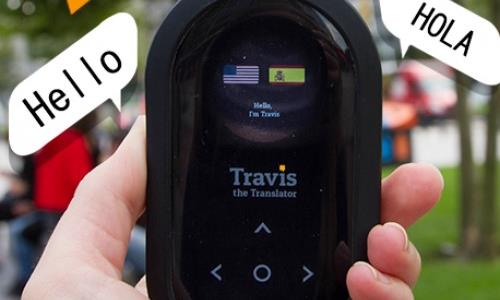 5. This following gadget will help you relax and forget about the struggling of not knowing or speaking the language of the country you are wishing to visit. Travis The Translator is a portable device that can help any traveller to connect with people in the countries they wish to travel to. It has the availability to make instant translations to more than 80 languages if it used with internet, or 20 languages if it is used offline. You just have to select your language and the language of the persona you want to communicate with, then you speak to Travis and Travis will reproduce what you said in the language of the other person and vice versa. You can get your Travis directly from their website at cost from $199.00 USD.

There is no doubt that these tools can help us make our trip more comfortable. We will be updating you with more devices like these and we will share it on our social networks. Now, it's time for you to plan your next trip and use the products that best suit you. GO TRAVEL!

---
Comments
All opinions are of our traveller friends. Join the conversation!!
No comments yet... Be the first!