The Best Beaches in Malaga That Will Leave You Breathless
---
Discover the interesting tips you should keep in mind when visiting any of these beaches in the city. Learn how to get there, what services you will find and get to know what makes the best beaches in Malaga unique.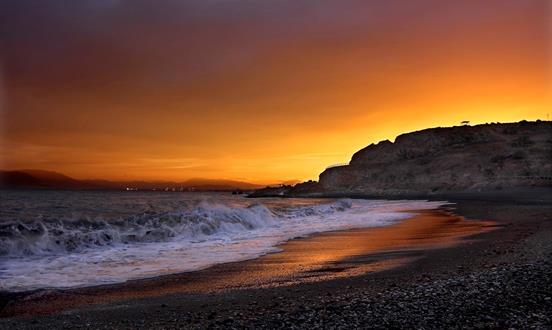 Malaga may not be the first city that everyone dreams of knowing once you are in Spain, but some of the reasons why you should add this city to your list of destinations are that it has 14km of beaches and a great variety of things to do. Each beach is perfectly communicated, and you will find different services such as rent for umbrellas, restaurants, etc.
You will find beaches with peculiarities that make them unique, like the type of sand up to the waves of the sea and I bet you did not know that Malaga is the home of some nudist beaches. Here I share a list of the 5 best beaches you can find in this coastal city, the most accessible and that will certainly leave you breathless:
Campo del Golf / San Julian
The Beach of Campo del Golf or better known as San Julián is one of the 7 nudist beaches that exist in Malaga, this is one of the most visited due to its location, but like all of them, it is a bit isolated from the rest.

General Characteristics
Known for being one of the nudist beaches of the city, it has a length of 2250m and 50m width. It is dark sand, and you can find vegetation in the area. If your plan is to achieve a perfect tan maybe you could consider a nudist option while enjoying the breeze and the sea.

Accesses
This beach is close to the Parador de Malaga Golf and the Airport of the city, the easiest way to get there is by car and some of the suggested routes are:
MA-20 (13km / 21min).
Av. Valle-Inclán and MA-20 (14.4km / 23min).
Highway to the Port of Málaga N-340 (14km / 25min).

Services
Rental of sunbeds and umbrellas.
Surveillance.
Parking.
Showers.
Lifeguard.
Urban Buses.
La Misericordia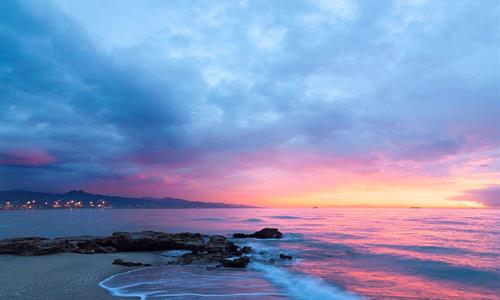 One of the best quality beaches within the city of Malaga and has a quite familiar atmosphere. Although you must be careful when you leave your things on the shore because when the Ferry from Melilla arrives at the Port of Malaga, it causes a brief rise in the tide and this can drag your belongings to the sea.

General Characteristics
It has 2000m of length and 30m wide, is of dark sand, has a moderate swell and is usually one of the most frequented. Ideal for windsurfing and fishing.

Accesses
Some of the routes to reach the Playa de la Misericordia by bus are:
Terrace de la Sede (48min / 17.6km).
Chez Victoria (40min / 10km).
Abreboca (47min / 18km).
Colegio Parque Clavero (49min / 19.3km).

Services
Children's play area.
Showers.
Summer cinema in June, July and August.
Bars and Restaurants.
Umbrellas rentals.
Surveillance.
La Malagueta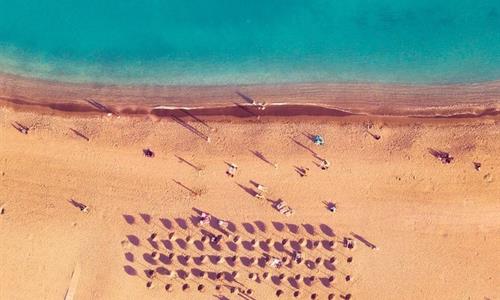 This beach is the most visited by the locals since it is in the city of Malaga and is easily accessible. You can arrive by car, bus or walking. Near its location, you can find some points of interest such as the Municipal Heritage Museum, Plaza de Los Toros La Malagueta and Pier 1. So, you could organize a short tour of these places and end the day with a relaxing visit to the beach.

General Characteristics
It is 1200m long and 45m wide, of grain type sand and with gentle waves to enjoy with family and friends. On this beach, you will also find a modern rescue system called "Punto Naranja", consisting of an electric motor and 400m of rope so that anyone can save a swimmer at risk of drowning.

Accesses
The advantage of La Malagueta Beach is that it is in the city, you can get there on foot or by car. Some recommendable routes are walking from:
The University of Malaga (18 min / 2 km).
Av. Pries (8 min / 700 m).
Paseo de Sancha (9 min / 750 m).
Services
Showers.
Parking.
Rental of umbrellas.
Children's play area.
Floating platforms.
Chiringuitos and restaurants.
El Palo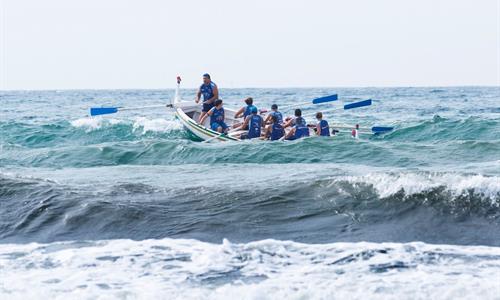 Located behind the El Palo neighbourhood, this beach is known for its high fishing activity, both commercial and sports. From very far you can admire how the boats give colour to the place and often organize competitions of "Jabega", which used to be the typical boats of Malaga.

General Characteristics
It has a length of 1200m and 25m wide, is of low waves and moderate, grain type sand and is still an excellent area for fishing in the area.

Accesses
El Palo beach can be found on the Malaga – Velez route and it is also easily accessible, there is no bus that stops exactly near the beach, but you can always reach it easily. If you are in:
The Plaza de Carrascon, it will only take you 3 minutes to walk.
Villafuerte - J. S. Elcano (10 min / 1.5 km).
Juan Sebastián Elcano Ave. (4 min / 300 m).

Services
Bars and Restaurants.
Sports area.
Showers.
Surveillance.
Green areas.
Rental of umbrellas.
La Araña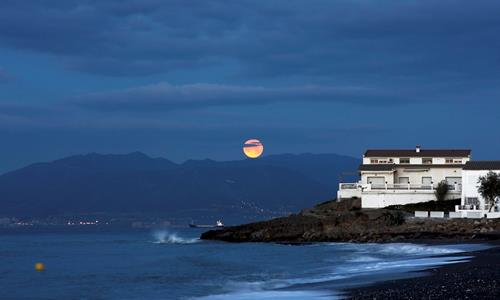 This beach has one of the most visited tourist attractions by national and foreign, is home to some caves of more than 300 thousand years that are considered an archaeological and prehistoric heritage. The neighbourhood of La Araña is also known for being a fishing district that today enjoys the privileges of living near La Araña beach.

General characteristics
It is 500m long and 25m wide, its sand has a golden colour and it is grain type, the waves are soft and moderate. It would be a beach to admire with a visit to the caves as an option.

Accesses
The advantage of La Araña Beach is that it is located a little close to the Peñón del Cuervo and El Candado Beach, so you could make several visits in one day. The ideal would be to walk to this beach since most of the buses would have to go around other routes and it would take you up to 2.5 hours. But if you are walking from La Cala Málaga or Calaflores, it will take 15 to 20 minutes to get there.

Services
Showers.
Green areas.
Rental of umbrellas.
Restaurants
Surveillance.
Parking.
The thing about Malaga is that it is made up of an extensive strip where you will find up to 15 different beaches, each with an aspect that makes it unique. The advantage of this is that you can find a wide variety of Water Activities to do if you visit any of these beaches. You could propose to know them all during your stay in the city, it is always a good option to enjoy the sea breeze while walking along the shore with your bare feet feeling the sand and the sea.
In my opinion, I would recommend visiting these 5 beaches only if you are passing through the city since you will see a little of everything, nude beaches, family, fishing, caves, anyway. The best thing about travelling is to be able to enjoy the different contrasts that a city has and, above all, to feel your breath stolen as you admire the sunset every day from one of the best beaches in Malaga.
---
Comments
All opinions are of our traveller friends. Join the conversation!!
No comments yet... Be the first!