How to get from Tocumen Airport to Panama City?
---
Do you have a long stopover at Tocumen Airport and want to go out for a while or did you just come on a trip to Panama and don't know how to get to Panama City? Perhaps you would like to know which is the cheapest option or which is the fastest?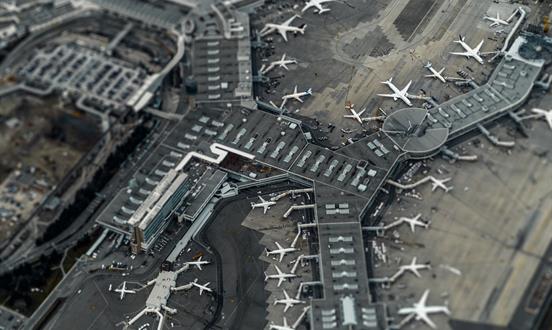 There are several different options to go from Tocumen Airport to Panama City. You can get to the city by public transport, private transfer or by car. The journey takes about 30 minutes. If you travel during rush hour, it may take up to 2 hours. We will discuss all our options in detail below:

Go with Public Transport
There are a few buses that go from Tocumen Airport to Panama City. The bus is the only public transport option you have at Tocumen International Airport. You will have to buy a Metrobus card to be able to use public transport in Panama. The card costs $2 and one bus trip costs $0.25, no matter how long the distance is. There are other buses that go through the corridor and they will charge you $1,25 for a one-way trip. When you buy the card for the first time, it will cost you $5 ($2 for the card and $3 balance). Sadly, you can't buy it at the airport, so you will have to ask someone to pass their card for you and you can give them cash. These buses are not designed to carry luggage, so if you carry a lot of things with you, you might want to explore other options.
Routes that you can take at Tocumen International Airport are the following:
- Tocumen (Ave. J. Alfaro, Transisthmic Via España)
- 24 de Diciembre (Ave. Ricardo J. Alfaro, Transisthmic Via España)
- Felipillo (Via España)
- Pacaroda (Via España)
- Cherpo (Via España)
You will have to walk about 10 minutes to get from the airport to the station. The route is not well indicated, but at least it is safe. If you do not know exactly which bus you should get on, you can download the mibus or moovit application. Applications like these will give you all the information you may need: which bus to get on, the bus schedule, where to get off and how to get from the stop to your desired location. The trip to the center of Panama City will last about 1 hour. If you are going through the corridor, the trip will last about 40 minutes.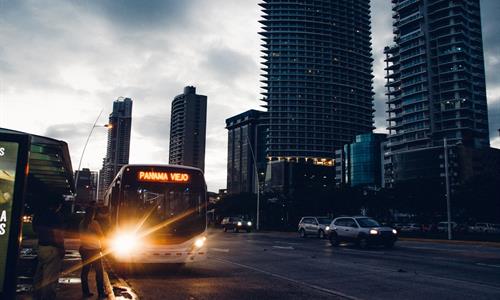 Rent a Car
Several companies offer car rental at Tocumen International Airport. The prices depend on the offers of the companies and the type of car you would like to rent. To rent a car you will need a valid driver's license from your country. Your license will be accepted for 90 days. After 90 days the renter will need to obtain a national license. If you are coming from a country that doesn't use Roman letters, you will have to issue an international driver's license in your country before departure and present it at the time of rental. There is an age limit from 21 to 70, and renters under 23 years of age must pay a $9.99 underaged fee per day. If you don't have a local bank account, you can pay with cash or your credit card. Credit cards that are widely accepted in Panama are American Express, Diners Club, Mastercard, and Visa.

Go with a Private Transport
Nowadays reserving private transport is becoming more and more popular. It is comfortable and you get to your location fast at a reasonable price. At Tiqy.com you can reserve a private transfer from Tocumen airport to Panama City. You pay the full price for the service with your credit or debit card. After that, you will get a booking confirmation email with a check-in link. In check-in you specify when do you wish to be picked up and your destination within Panama City, for example: Hotel Sortis. After you complete your check-in information, you will get your booking information where your pickup location spot is specified. Your driver will be waiting for you at the airport pick up with a sign that has his name on it so you can identify them. Print or save your booking information to your phone since you will have to show it to your driver when you meet. Your driver will also help you with your baggage. The price for one person is $39. Price drops if more people travel with you. Children under 4 years travel for free.

Take a Taxi
There are official taxis at Tocumen airport with fixed prices, waiting for you at the airport exit. The trip to the city will cost you a fixed price of $30. For this price, you can share your trip with one more person that is going to the same location as you are. The price includes air conditioning and a highway fee. Every passenger has the right to have one suitcase. For each additional suitcase, they will charge you a $1 fee. The drive will last about 30 minutes. If you follow taxi airport signs, coming out of the airport, you will find a bunch of people shouting at you many different prices. Ignore all of them as they are not the official taxi drivers and continue your road until you get to a taxi stand. If you are not sure you are at the right place, ask an airport official.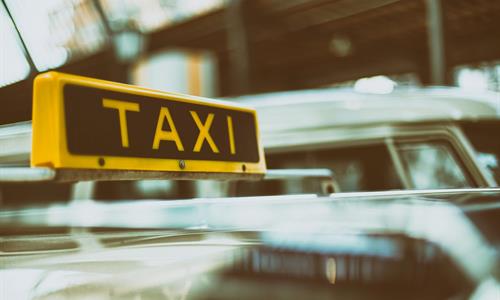 Take an Uber
Uber service is widely used in Panama. To take an Uber, you will have to install an Uber app on your phone and to use it, you will need an internet connection. You can call an Uber when you are already going towards the airport exit to avoid paying a waiting fee. Different ride options will be presented to you, depending on how many people are traveling and how many suitcases you have with you. You can wait for your Uber at the airport parking lot. To get there you have to exit at the arrival level and then cross the street. Wait for your driver at the parking line you specified when ordering an Uber. If you can't seem to find your driver, you can look at his exact location or send him a message via the app. If you have local phone service, you can also give them a call. You can find their number in the app. The ride with Uber will cost you from $21 to $30, depending on your final location in the City and the time you plan to travel. You should know that during some hours prices are higher due to increased demand. The drive will last about 30 minutes.
What is the Best Option to get from Tocumen Airport to Panama City?
There are a few options for how you can get from Tocumen Airport to Panama City. A bus might be the best option if you are traveling on a budget since it will cost you less than $1. Other more expensive options, but quicker and safer are: going with a taxi, private transport or taking an Uber. The price range is between $21 and $39. Private transport is also great if you are traveling with a large group of people since you can reserve your transport for 10 people or more. There is also the possibility to rent a car at the airport. You will need at least 30 minutes to get to the city.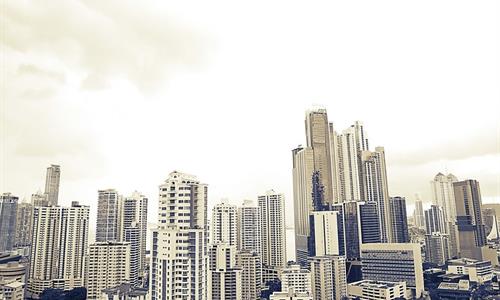 ---
Comments
All opinions are of our traveller friends. Join the conversation!!
No comments yet... Be the first!