European Countries To Taste The Best Beer In The World
---
From the Mediterranean up to the arctic circle, beer brewers can be found anywhere in Europe. Here, in no particular order, are 5 European countries to taste the best beer in the world, that any serious beer fan should know.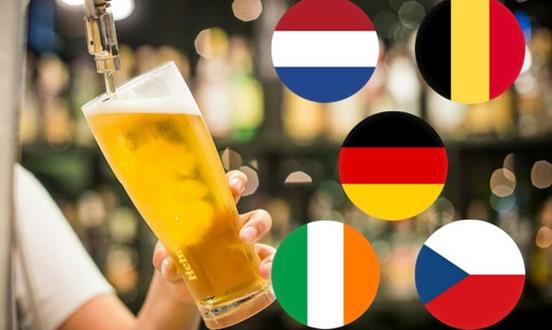 It is a fascinating time in Europe for beer right now. You can find large, small, modern and traditional breweries all over Europe, as there are over 8,500 breweries in operation producing from sour Lambics to porter and Kolsch. And best of all, most breweries have tours where you can learn about the fermentation method, the packing process and taste some of their best produce. If you are looking for quality, innovation and taste, these are the European countries to taste the best beer in the world.

IRELAND (Tiqy being Irish and all…)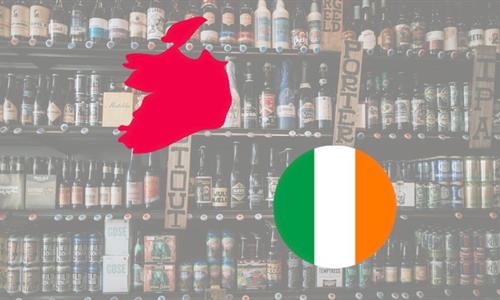 Let's start from home! With flavourful beers from brands like Harp, O' Hara, Beamish, Murphy's, Guinness, there's a notable Irish brew for all types of beer lovers to try some of the best beer in the world. We recommend you taste:
Murphy's Irish Stout, a smooth and sweet beer (in Ireland they call it a stout and not a beer)
O'Hara's Irish Wheat, it is a lighter, easy-drinking option made of fruits such as bananas, peaches and plums with traditional hops.
Smithwick's Irish Ale, with a unique flavour thanks to the mix of sweet aromatic fruits and deep malt, coffee and roasted barley notes.
Beamish Irish Stout Harp Lager, it captures the traditional taste of stout from Ireland with its malted flavour.
Guinness Draught, Extra Stout, and Foreign Extra Stout, these three varieties of Guinness are among the most popular Irish beers. They have a deep, dark and satisfying flavour with distinctive smooth aromas.

A beer festival not to miss in Ireland is the Irish Craft Beer Festival, celebrated on September 6-7, 2018.
BELGIUM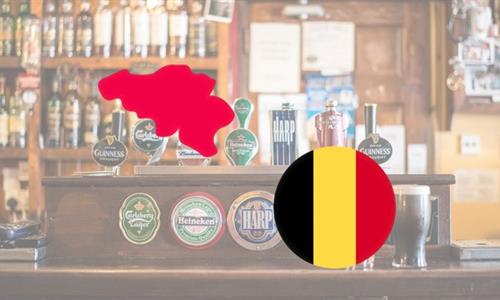 Belgium is neither the biggest consumer per capita of beer, nor the biggest producer so, what is it about Belgian beer that it is so famous? Well, it is their diversity, as Belgium has the largest number of original beer styles on the planet, from well-established Pale Ales, Saisons, Tripels and Dubbels to the more unusual Flemish sours, Lambics and Geuzes.
With such a rich history, Belgium is therefore the place to go for any true beer lover wanting to sample some of the best beer in the world like Westmalle, Duvel, St Bernardus, Rochefort, Bosteels Kwak, Delirium Tremens, Maredsous, Rodenbach and other beer houses. We will recommend different types of Belgian beer, instead of specific brands because it is a very very extensive list. So here are the types of beer we recommend and some examples for each:
White Belgian Beer, commonly known as witbier, it is called white due to its pale appearance. It contains coriander and orange peel that gives it a spicy and citrus aroma. You should taste Celis White, Allagash White, Avery White Rascal and Caracole Troublette.
Saison, it has a fruity aroma with bananas, lemons and oranges. Its flavour is spicy and bitter, although its not sweet, it has a small malt flavour to balance the other flavours. We recommend you taste Saison Dupont, Saison Silly, Ommegang Hennepin, or almost anything with "saison" in the name.
Dubbel, it has a red to dark-brown color and flavour of burnt sugar, raisins or chocolate-caramel and a sweet but dry finish. You should try the Westmalle Dubbel, Chimay Red, Maredsous 8, Westvleteren 8, New Belgium Abbey, and Allagash Double.
Tripel, it gets its name from requiring three times the amount of grain as a typical beer. The combination of fruity aromas and flavors, coupled with the low-to-moderate hop bitterness, can make this beer seem a bit more malty-sweeter than it technically is. Try Westmalle Tripel, Chimay White, Tripel Karmeliet and Witkap Pater Tripel.
Strong Blond Ale, the colour ranges from bright yellow to golden, lighter than a tripel. The finish is also drier than a tripel but just as highly carbonated and sometimes more so. Our recommended ones are La Chouffe Achouffe, Dupont Moinette, Delerium Tremens, Russian River Damnation, and Avery Salvation.

A beer festival to head to in Belgium is the Modeste Bierfestival Antwerpen celebrated in Antwerp in early October. The specific dates are Saturday, October 6, 2018 & Sunday, October 7, 2018.
GERMANY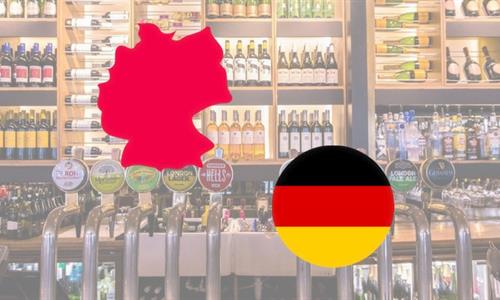 German beer has been brewed in accordance with the purity law for more than 500 years, using the four ingredients prescribed in this law water, barley, hops and yeast. Centuries worth of brewing experts have adhered to it and created a vast range of beer styles. In fact, you can drink a different German beer every day for 15 years.


Beer in
Germany
is appropriate for any occasion, whether it is a party or a formal reunion, beer is always the choice in Germany and can be consumed legally in public. Germans also tend to focus on the type of beer rather than a specific brand so, try these German types of beer and enjoy them anywhere you like:
Kölsch, it has a light golden colour and a slight bitter finish. It is served in a 2-litter glass called a Stange. We recommend Fruh Kolsch and Paffgen Kölsch.
Hefeweizen, has a pale and slightly golden colour and a distinct German aroma. We recommend you Erdinger.
Doppelbock, a very rich beer with a lot of caramelized sugar flavour and a dark colour. Most examples taste chocolately and dark fruit-like as well. You should definitely try Ayinger Celebrator Doppelbock, Aecht Schlenkerla Eiche Doppelbock and Rupp-Bräu Dunkler Doppelbock.
Rauchbier, is a love or hate beer. It is a smoky, sometimes meaty tasting beer made with a large portion of malt. Our favourite is Aecht Schlenkerla Rauchbier Urbock.
Schwarzbier, is the darkest of all the German lagers with a roasty and hop bitterness on the finish. Don't forget to try Mönchshof Schwarzbier, Kyritzer Mord Und Totschlag and Klosterbräu Schwärzla.

A recommended beer festival besides Oktoberfest (everyone knows that one) is the Stuttgart Beer Festival, held in Stuttgart from September 28 to October 14, 2018.
NETHERLANDS
Many Dutch beers are brewed according to ancient recipes and have been produced in the Netherlands for centuries. They also produce a number of regional specialties that rival Belgium or German brews.
Heineken put this small country on the beer map and remains one of the most exported brands. Apart from Heineken, we recommend you try these traditional Dutch beers:
Grolsch, some love it, some hate it. Those who love it is because of its refreshing taste and bitter finish
Wieckse Witte, is a classic Dutch white beer with a sweet and mild taste with a hint of bitterness.
Speciale Palm, a dark reddish brew with a bitter and refreshing taste.

Go to the Bokbier Festival in Amsterdam taking place from the 27-29th of October.
CZECH REPUBLIC
Famous for being the birthplace of pilsner, the country consumes more beer per capita than anywhere else in the world. Besides Pilsner you can find different beer styles from dark, malty doppelbocks to pale ales and amber brews.
Anon (Co-op) Czech Lager, a sweet lager malt with fruity hops, a trace of lemon and a bitter finish.
Budweiser Budvar, is a bready malt with moderate bittering and herbal taste from hops in the middle and finish
Cerná Hora Granát, a dark brown beer with a smell of roasted malts and burnt sugar with spices. It tastes mildly bitter.
Lobkowicz Lobkov, a light-coloured appearance with gentle maltiness beer. It has an earthy aroma and tastes a bit dry.
Krusovice Imperial, a sweet and malty beer with a dry and bitter finish.

You can't miss the Czech Beer Festival held every year in Prague for 17 days in May.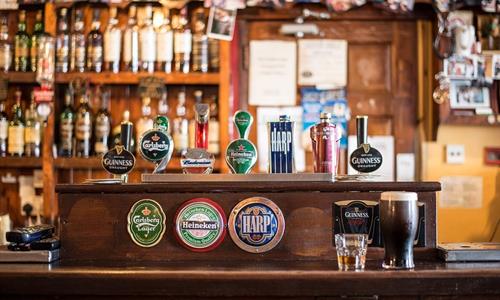 The verdict about which European countries to taste the best beer in the world is quite difficult with so many world class brews all over Europe. We even left out some of the greatest countries like Poland, Spain, Denmark and United Kingdom. So, we can all agree that, these days, it is not difficult to find a great beer in Europe as most countries have a few big brands and dozens of craft breweries. And for anyone interested on some inside knowledge about beer, brewery tours are a must.
Check out Tiqy and choose your next destination to enjoy the best beer in the world.
---
Comments
All opinions are of our traveller friends. Join the conversation!!
No comments yet... Be the first!