7 popular reasons why travellers love to do tours and activities.
---
Discover 7 popular reasons and recommendations why travellers love to do tours within the new city they are visiting. However, you can also book tours or activities to do during a weekend in your own city or country.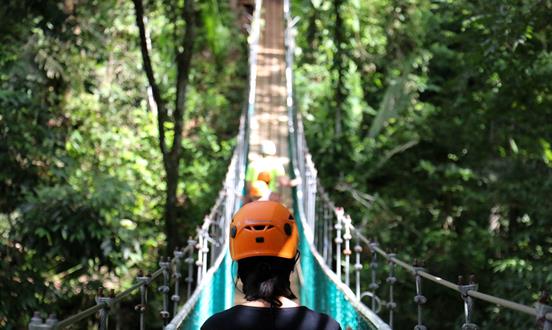 Are you travelling soon to another country and you feel excited, scared, anxious but happy at the same time? We've all gone through that and the number one thing that keeps us in calm during the first days of our trip in a new city is to make a local tour. Here we share 7 reasons why it is a better option to do tours whether you are travelling solo, as a couple or in a group.

Popular reason to do tours # 1: You learn how to get oriented in a new city.
By taking a simple city tour, walking tour or the city sightseeing bus in the new city you are visiting is ideal to help get a clear concept of how the routes work, what places are near to the place you are staying, how is the street culture and how you can get around in the case you want to rent a car or use any public transportation. Tiqy has a nice anecdote to tell about that last line. The last time Tiqy was in Panama, we met a lady in the airport that wanted to rent a vehicle because she was going to stay a long time in Panama, but she had never been to the country and she was a little scare of getting lost or to drive on a wrong direction. Tiqy recommended her to take the city sightseeing tour bus that goes across the main streets in Panama and she could see how the traffic and streets connections is. The friendly lady thanks us saying she was going to do that. Long story short, we receive an email a few weeks later from a woman thanking us again for the humble support, that thanks to our recommendation to take the tour she learned how to get around the city and knew the distances and peak times of the day and enjoyed the rest of her trip even more because of the tour she did the first day she was in Panama. So, this is one of the reasons for travellers to love doing tours, because they learn how to get around easily.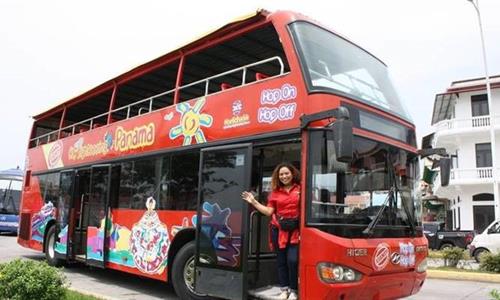 Popular reason to do tours # 2: Lunch or dish included in the tour (mostly time).
One of the traveller's main objective when visiting a new city is to learn and taste traditional dishes of the city. Well, a recommended way to taste different types of snacks, appetizers and dishes is by doing tours. Depending of the type of tour you are taking, you can get included either a big lunch or a simple snack. Whether is a lunch or snack, you get to learn what snacks they eat often in that city. We always recommend taking a Food Tour or Food and Drink Tour, where you can have the chance to be taken to different bar or restaurants that give you plates from the culinary arts of the city. On these excursions or tours you usually know a lot about the culinary arts of the city. You also have the opportunity to take a look at the prices of food, the proportion of dishes, and so on. Whereas, if you didn't do a tour you might end up stuck in the hotel lounge each night eating from the same menu because you don't know the best places to go, making this another of the reasons for travellers to love doing tours.

Popular reason to do tours # 3: You get better recommendations by your local tour guide:
Without a doubt, your tour guide was born in the country or city that you are visiting or has lived there for many years. You can approach your tour guide and ask them all the questions you have at the moment, it could be questions such as what time the nightlife begins, what are the shopping malls hours, how can you get to the beach, with what things you should be careful, and more. Generally, the tour guides are trained to give you the best guidance within the country and can give you the best recommendations so that you can spend your holidays to the fullest, which is another reason for travellers to love doing tours.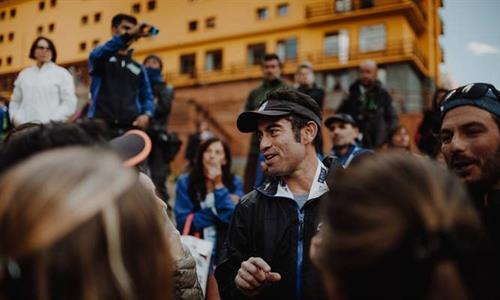 Popular reason to do tours # 4: You meet new people and frequent travellers on every tour.
Travellers love meeting new people who share the same passion for travelling, no matter where they are from. Whether you are solo travelling or in a group, there is always a way to meet new people. A good and safe way to meet new people in a new country is to do tours in the city or countryside. Despite the fact that most people who make tours are tourists, it is not 100% of the cases since they can be people who live on the outskirts of the country and like to do internal tourism, so you can meet people from different parts of the country and world. And if you are solo travelling, you can join a group that has a plan for the night or the weekend. This an often-popular reason for travellers to love doing tours because they get to know other travellers and get in touch in the future to plan other trips and tours together.

Popular reason to do tours # 5: You make sure you visit most of the tourist attractions on your list
Many people think that they can know all the tourist attractions or popular places without the need of a tour guide, but many times, when venturing alone, you leave aside the story behind each monument or street and run the risk of getting lost somewhere historical or fun. By doing tours you get the chance to visit most (maybe everything) listed on your places-to-visit list, plus having a tour guide that explain you detailed about the history and facts. This particularly one of the reason for travellers love doing tours because they make sure that they are visiting all of their checklist of places to visit and learning a lot.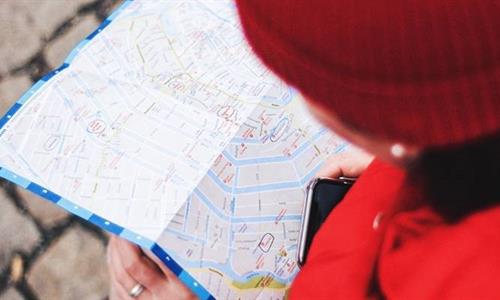 Popular reason to do tours # 6: You save yourself having to think about where to go and what else to
Travelling is to be relaxed and enjoy the sights, places and cultures. Tours save you the fact of having to worry about creating tangled routes to visit a tourist site. Many travellers book tours that take care of the places of attraction and are responsible for finding other activities to do, whether it is going to a concert, festival, visiting a beach, among others. Some examples of web pages that help you find different tours and activities are TripAdvisor, Booking.com, Tiqy.com and Expedia. So, not having to preoccupy of thinking where else to go is other of the reasons for travellers to love doing tours.

Popular reason to do tours # 7: Tours can take you to more than just the city.
There are many fun ways to make tours that are located on the outskirts of the city and you can do more adrenaline activities such as mountain climbing, hiking, canopy, or doing water activities such as kayak, paddle and more. All these activities, in the world of tourism, are known as tours or excursions and there are cities where it is essential to do some or all of these activities. If you do not choose tours that go to the outskirts of the city or do these activities, it is very difficult that you can find the way to go and do it on your own since all these activities are carried out by expert guides in the area. Travellers love these kind of tours because they see more than the usual, get to take amazing pictures and enjoying all the tours from the very beginning. Going to the outskirts of the cities and take sightseeing tours in one of our strong recommendations and another of the reasons for travellers to love tours.
So, the quick takeaways of the reasons for travellers to love to do tours and why you should start doing tours is because tours help you spend your trip more comfortable. There are multiple tours categories, you can either take city tours, food and drink tours, bike tours or either take sightseeing tours that shows you the beautiful landscapes of the countryside. Are you ready for you next destination?
Click here to discover tours and activities to do.

---
Comments
All opinions are of our traveller friends. Join the conversation!!
No comments yet... Be the first!