10 Free Things To Do In Madrid
---
If you are in Madrid and you want to explore this vibrant city at the lowest cost, check this list and find 10 free things to do in Madrid. The list includes museums, parks, free tapas, some of the best-known landmarks like Puerta del Sol and more.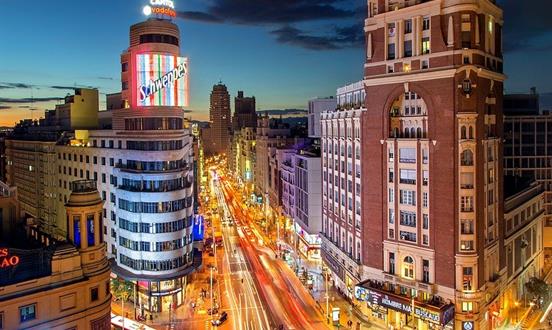 Just by thinking about transportation, accommodations and food your budget disappears. But why spend money when you don't have to? Madrid, the capital of Spain, offers many places to visit like cultural centres, museums, churches and many art works for free. You can admire works of Goya, Velasquez, Picasso and impressive architecture. Here is a list of some of the best free things to do in Madrid.

1. Explore Madrid's museums on a Free Day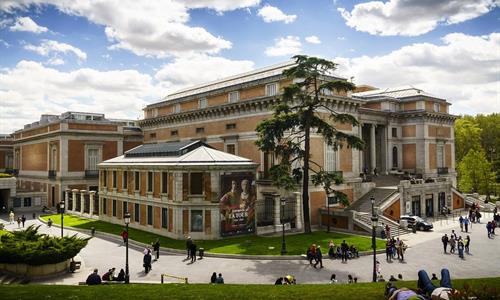 Madrid is a city full of museums and most offer a day where you can enter for free at specific hours. Make sure you check the websites of the museums you would like to visit before going. Here are our favourite museums in Madrid and their free times.
Prado Museum
The collection of the museum are mainly paintings from the XVI to XIX century. You can find art works from Velasquez, El Greco, Rubens, El Bosco and Goya.
Located in Paseo del Prado, it is free from Monday to Saturday 6:00 PM to 8:00 PM and on Sundays and holidays from 5:00 PM to 7:00 PM.
Reina Sofia Museum
This museum offers wide collections of Spanish painters like Pablo Picasso, Salvadro Dalí and Joan Miró. The most famous painting of the museum is Guernica of Picasso.

Located in Calle Santa Isabel, it is free on Monday and Wednesday to Saturday from 7:00 PM to 9:00 PM. On Sundays from 1:30 PM to 7:00 PM and free all day on April 18, May 18 and October 12.
Thyssen-Bornemisza National Museum
The museum has 3 floors and we recommend you begin from the top floor and walk your way down. It has near 1000 pieces from the XVII to XX century, that were bought from the Thyssen-Bornemisza family in 1993.
Located in Paseo del Prado, this museum is free on Mondays between 12:00 PM and 4:00 PM.
2. Go to the cinema for free in Madrid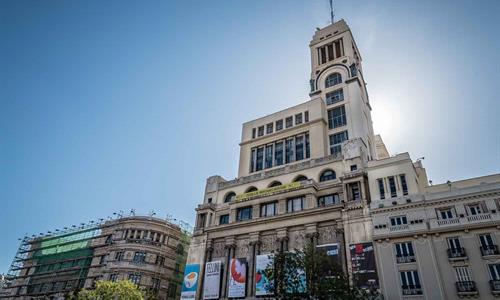 One of the best things to do in Madrid is to visit The Spanish Film Academy, Círculo de Bellas Artes, and the French Institute which are great places to watch films for free in Madrid. They focus on Independent Cinema, and sometimes host mini film festivals.

3. Discover Madrid with Free Tours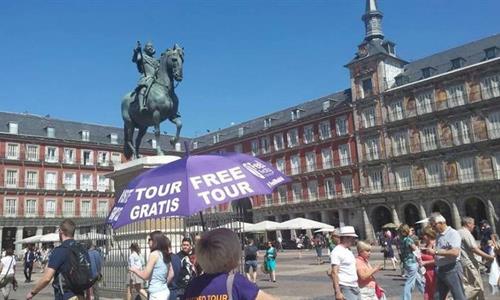 There are many companies in Madrid that offer free tours. The best you can do is check out Tiqy.com for Free Tours in Madrid which take you to explore every corner of the city centre, to discover the streets at night, learn about Madrid's origins and history for free.
In these tours you can learn about the Spanish culture, architecture, legends, myths and the origins of the city. You can wader through the streets and explore every corner of Madrid, visit museums, churches, parks, palaces and monuments.

4. Enjoy nature on Madrid's many parks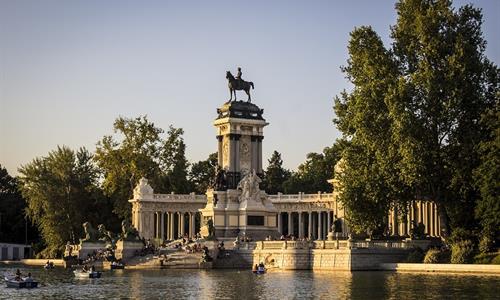 Madrid is a big city and after a day exploring the many sites it has, it is great to end the day strolling the beautiful parks. It is also one of the best free things to do in Madrid for couples or kids. These are the parks we liked the most:

Parque del Retiro
You can find many things to enjoy here like puppet shows, musicians, hand readers, fortune tellers and clairvoyants. You can visit the pond, the Palacio de Cristal and Paseo de las Estatuas.
It is located in Plaza de la Independencia and the nearest metro station is Retiro in line 2.
Jardines de Sabatini
With three terraces and more than 2 hectares of terrain, this is a great place to relax, enjoy a nature walk and appreciate the fountains, sculptures and plants.
This beautiful park is located in Calle Belen and you can get there with metro lines 2 and 5 and get off at Opera or with lines 1, 2 and 3 and get off at Vodafone-Sol.
Parque del Capricho
This huge park has three types of garden. The French has a refined character, while the Italian has fountains and statues and the English, the biggest part of the park, shows nature at its best.
Located in Paseo Alameda Osuna, you can get there with metro line 5 and get off at El Capricho.
5. Get the best views of Madrid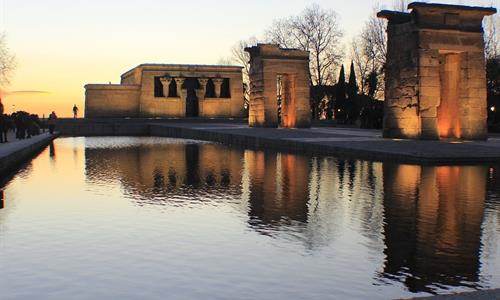 There are several places to get great views of Madrid at a low cost like Faro de Moncloa (€3.00 EUR), Cybele Palace (€2.00 EUR) and Circulo de Bellas Artes Rooftop (€4.00 EUR).
But our favourite free spot is Temple of Debod, with an authentic Egyptian temple right in the centre, this park is also a great place to enjoy the sunset. It has a wide balcony where you can watch the southern part of Madrid as the sun goes down.
6. Admire the architecture in Gran Vía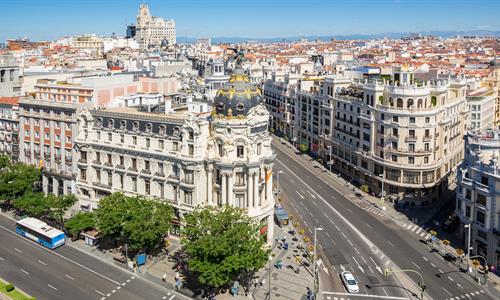 For the fans of historic and architecture buildings, Madrid offers the Gran Via, a street with the best theatres, restaurants and shops. We recommend starting your walk from Plaza de España and enjoy the architecture up to Plaza de Cibeles where you will be near many other sites like Circulo de Bellas Artes, Parque del Retiro, Museo del Prado and others.

7. Go to the best-known landmarks of Madrid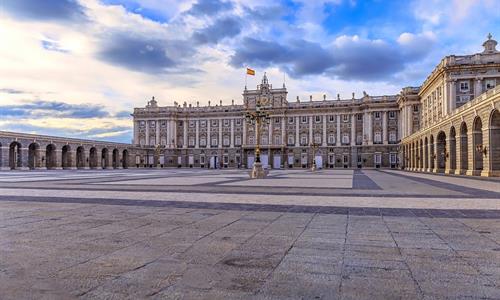 Madrid has a shorter architectural history than many European capitals, as it remained a provincial town until Philip II moved the royal court to the city in 1561, making it the capital of Spain. But this doesn't mean it has a short list of landmarks, on the contrary, history is seen in every corner of Madrid. Here are our favourite landmarks:

Royal Palace
The typical visit to the palace includes a visit to the Royal Armory, with shields, guns and armours, and the Royal Farmacy, also with a recreation of the laboratory.
Located in Calle Bailen, it is free from Monday to Thursday from 4:00 PM to 6:00 PM (October to March) and 6:00 PM to 8:00 PM (April to September).
Puerta del Sol
It is one of the most famous squares in Madrid and you can find the statue of the Bear and the Madroño, the Post Office Clock and Kilometre Zero.
It is located in the centre of Madrid and the nearest metro station is Sol with lines 1, 2 and 3.
El Pardo Royal Palace
Inside the palace you will find rooms decorated with tapestry, paintings, chandeliers and original objects from the life of General Francisco Franco. Besides visiting the palace, its gardens and Royal Chapel, you can also visit Casita del Principe residence.
The palace has a free entry from October to march on Wednesdays and Thursdays from 3:00 PM to 6:00 PM. From April to September it is free on Wednesdays and Thursdays from 5:00 PM to 8:00 PM.
8. Enjoy a riverside walk in Madrid Rio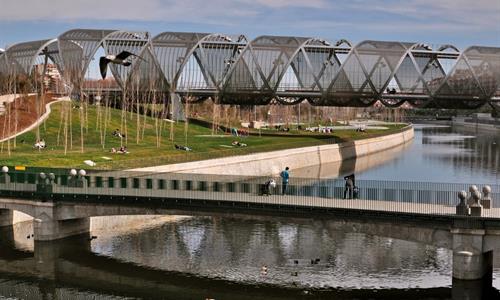 Madrid Rio is the new river walk where you can stroll, bike, roller skate and hang out along the Manzanares river. Families searching for free activities will love it here since there are 17 different play areas for kids.

9. Get free tapas
When planning your trip for free things to do in Madrid, you should consider visiting these restaurants as they offer free tapas when you order a drink. Petisqueria, known as one of the best places to enjoy cañas; Indalo Tapas, offers 20 tapas options in the menu; El Rincon Abulense, they have tapas, salads, chicken wings and more; La Rosa, known as the best place to find Spanish tortilla in the city.

10. Anden 0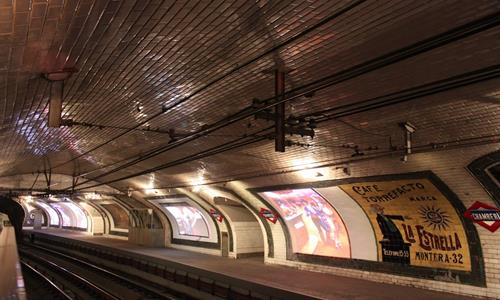 Our final suggestion for free things to do in Madrid is to visit this abandoned metro station. It is still covered in advertisements from the 1960's and shows how the Madrid metro station looked at the time. It is a small museum, located in Plaza Chamberi, but definitely worth the visit.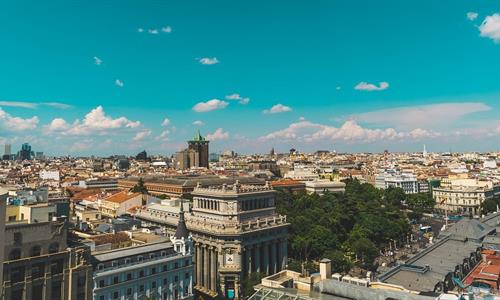 There you have it, 10 completely free things to do in Madrid, so there is no excuse to admiring the art works, relaxing, eating, getting the best views and enjoying with the family in the capital of Spain.

Might come handy: Click here to download the Madrid Metro Map.

---
Comments
All opinions are of our traveller friends. Join the conversation!!
No comments yet... Be the first!